Register For Expo!
It's Free! It's Easy! Sign up for live presentation Zoom links and video resources. Registration also enters you into our Airbnb credit raffle to help with your future travels!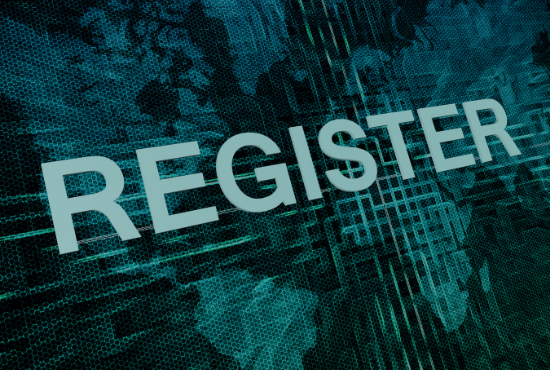 Featured Program: UCSD's Global Seminars
Learn all about the exciting Summer 2021 Global Seminar options that UC San Diego has to offer! Professor videos and course information will be available!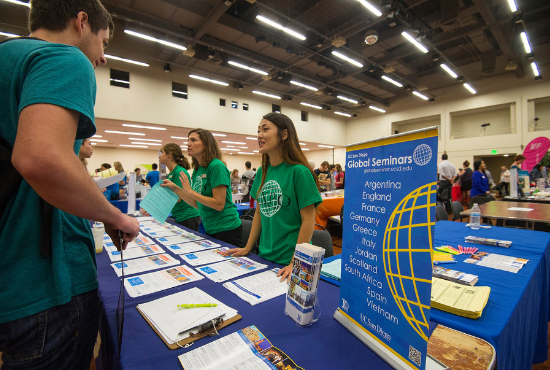 The following are live events to be featured throughout the week:
Mon@11am: Diversity Abroad: Unlocking the World & Connecting You to Opportunity!
Mon@12:30pm: Studying Abroad as a Transfer and Reentry Student
Mon@1pm: Latinx Adventures Abroad
Mon@1:30pm: LGBTQIA+ Identity in a Global Context
Mon@2pm: Global Skills for Leadership
Mon@3pm: AAPI Abroad: A Student Panel
Mon@4pm: Study Away for Undocumented Students
Mon@5pm: Going Global after Graduation
Tue@10am: The JET Program: Live, Work, and Discover Japan!
Tues@11am: Beyond Studying Abroad: Internships and Research Opportunities
Tues@12pm: UCDC: An Experiential Learning Opportunity for All Students
Tues@1pm: DAAD Summer Paid STEM Internships in Germany
Tues@2pm: Peace Corps: Exploring your Global Future
Tues@3pm: Virtual Global Internships 
Tues@4pm: STEM Majors Study Abroad!
Tues@6pm: Latinx Students Abroad: Concerns from Loved Ones (En Espanol)
Wed@10am: UC Center Sacramento Information Session
Wed@11am: DAAD undergraduate scholarships for study in Germany
Wed@11:30am: Developing Your Side Hustle for Study Abroad
Wed@12pm: Boren Awards for International Study
Wed@1pm: Critical Language Scholarship
Wed@2pm: Gilman Scholarship for Studying or Interning Abroad
Wed@3pm: Tips for Students Traveling in a Post COVID Environment
Wed@5pm: Study Abroad for First-Generation Students
Wed@5pm: How to Study Abroad Sustainably
PLUS: Dozens of pre-recorded events will also be available!
UCEAP Study Abroad Fair
Enhance your UC education with study abroad! Serving all nine undergraduate UC campuses, UCEAP offers diverse programming designed to meet your unique academic needs. On Thursday, October 29, from 10 am-6 pm, learn about program offerings in more than 40 countries, how financial aid and scholarships can make your time abroad more affordable, and how smart choices impact your safety abroad. Your family is encouraged to participate, too, and there's a special session intended to answer their unique questions in both English and Spanish. Come to learn, leave inspired!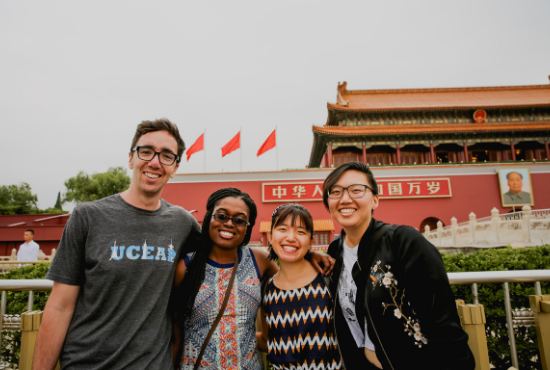 Friday: Drop-In Zoom Advising
Drop-in Zoom Advising for Global Seminars and OAP Programs