Diversity Abroad
Mission Statement
Study Abroad, UC San Diego is committed to helping advance and promote the participation of a diverse student body in all of its international programs. We believe that the joy and life-long impact that a study abroad program can have on an individual is an experience that should be accessible to all regardless of race, ethnicity, religion, sexuality, gender, disability, economic background etc. To advance this endeavor, Study Abroad, UC San Diego will act as a resource and support center for interested students who seek advice and guidance as they embark on their journey of self discovery. We are in the business of empowering students by informing them of the boundless opportunities available to them.
Our Objectives
By placing resources at your fingertips, we want to help you begin researching educational opportunities abroad. Here you will find the resources that will help you decide:
Reasons why you should study abroad
Where to study abroad
How to finance your studies abroad
Where to turn for help to overcome barriers preventing you from studying abroad
Top five reasons why you should study abroad:
Changing perceptions, challenging stereotypes:
Show the world that Americans come in all shapes, sizes, colors, creeds, sexualities, genders etc. It is this diversity, in all aspects, that makes us as Americans truly special.
Learn about new cultures while sharing your own:
Be a cultural ambassador for America and share your heritage and background with others while at the same time learning about new cultures.
Grow:
Experience a unique type of personal development. Your experience abroad will test you in ways you never thought possible. Overcoming these trials will make you a stronger more confident individual.
Become a leader by being a role model:
By sharing about your experiences abroad, you will encourage others like you to take that leap and pursue their own adventures. Lead by example.
Live without regrets:
To live in another country, study, and immerse yourself in a completely new culture is an opportunity that does not come often. As a college student you will have many sources that will help you finance it. Don't let this opportunity pass you by!
Read more about Study Abroad and Diversity
General Resources
Useful Links
Articles
Campus Contacts
Statement for Transgender Students
Transgender students are valued members of the University of California, San Diego communities. While studying abroad at other campuses, the values and cultures regarding transgender students may not be the same as at UC San Diego. In order to provide support for the needs of incoming and current transgender students currently or planning to study abroad, we strongly encourage students to contact their study abroad advisor. For more information regarding transgender living concerns and the transgender community studying abroad from UCSD, please go to http://lgbt.ucsd.edu.
International Legal Issues
Domestic Legal Issues
Organizations
Scholarships
Travel Resources
Student and Staff Testimonials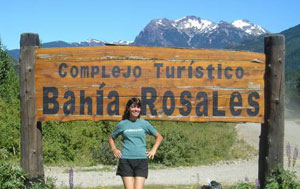 "I studied abroad in Buenos Aires to get back to my roots and learn about what life was like for a young person in Argentina today. I settled my own identity issues, perfected my porteño accent, made friends I know I will have for the rest of my life and learned how to open my heart like only those down south know how. I spent a year of my life with family I had never been able to grow up around and travelled to the most beautiful parts of the country, taking pride in its diversity and its people. I recommend studying abroad for as long as possible; it will change you for the better."
—Soledad Rodriguez, ERC
International Studies-Sociology
University of Belgrano, Argentina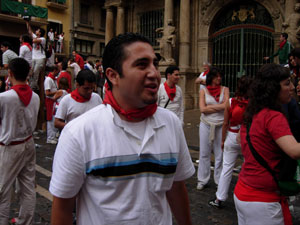 "Studying abroad in Madrid was one of the best experiences during my time at UCSD. I have always been involved at UCSD and have always felt that if I were to study abroad I would be missing out. However, it was the opposite. There are so many places to see, people to meet and things to do that it definitely allows you to leave UCSD behind for a while and be in a brand new setting with other people. It has been an eye-opening experience that has changed the way I look at life. I came back to UCSD with a brand new global perspective that is only achieved by going abroad. It was a well deserved break that made me more aware, confident, and well rounded."
—Enrique Soto, Sixth College
Ethnic Studies
Universidad Rey Juan Carlos, Spain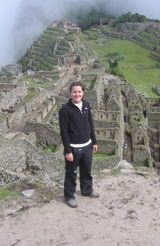 "The memories of my study abroad experience amaze me every day. Studying in Santiago opened my once-sheltered mind to new places, people and experiences I will never forget. From hiking the 49 km of the Inca Trail, to having heated political discussions in Spanish with my host mom at the dinner table, I was enjoyably challenged every day and know I am a more confident, culturally-aware person because of it.
Do everything possible to make study abroad happen, it will reward you for the rest of your life."
—Pauline Filippou, ERC
Human Biology
Pontificia Universidad Católica de Chile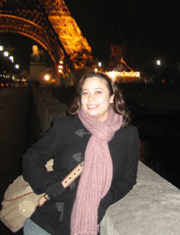 "For me studying abroad was about experiencing another culture completely distinct from my own, but I soon realized that all while living and learning about the French way of life, I was also sharing my own unique Mexican-American heritage with those I encountered along the way."
—Yedid Minjares, Sixth College
Sociology
University of Lyon, France

"Studying abroad for UCSD students, especially for students from marginalizes and underrepresented communities, is an opportunity to know themselves in a different context than what their experiences at the physical campus of UCSD can offer.
I highly encourage students, particularly those who consider themselves to be social change agents, to challenge themselves by living and studying in a different country; and to return to UCSD with a higher level of self-awareness and a renewed commitment to their activism and to their communities."
—Jan Estrellado
Former Assistant Director of Education
LGBT Resource Center