Overview
FACULTY LEADERS
Mirle Rabinowitz-Bussell 
mbussell@ucsd.edu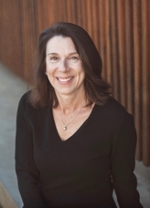 Mirle Rabinowitz-Bussell is Associate Professor and the Director of Undergraduate Studies in the Urban Studies and Planning Program. Her research focuses on affordable housing and community development in underserved communities. Professor Rabinowitz Bussell teaches many of the foundation courses for the USP Program. She is the recipient of a Barbara and Paul Saltman Distinguished Teaching Award. Professor Bussell received her Ph.D. in Urban Planning from UCLA and also has a B.A. in Architecture from UC Berkeley and a Master's in Regional Planning from Cornell University.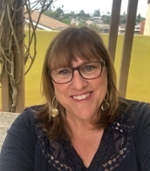 Sue Peerson is a Continuing Lecturer in the Urban Studies and Planning Department. In addition to teaching urban design, visual communication, and site analysis courses, her research focuses on the contemporary city and community-based placemaking. She is the recipient of a Barbara and Paul Saltman Distinguished Teaching Award. She served for eight years on the City of San Diego Planning Commission, including one year as chair. She has a B.S. in City Planning from Cal Poly San Luis Obispo and a Master of Landscape Architecture from the University of Pennsylvania.
Both professors traveled with a group of six students to Bauhaus University in October of 2015 and led a Global Seminar to Weimar, Germany in summer 2018.
ACADEMIC FOCUS
WHY YOU SHOULD GO
The Netherlands is a leader in numerous dimensions of sustainable planning, development and design including innovations in multi-modal transportation, green architecture, landscape architecture and urban design, alternative energy sources, green infrastructure, affordable housing, and strategies to combat sea-level rise. You will have the opportunity to visit and study examples from across the Netherlands from our home base in either Amsterdam and also visit the nearby cities of Utrecht and Rotterdam.
WHO SHOULD GO?
This program would be valuable for any student interested in architecture, urban planning, design, visual and/or fine arts, and history. It would be particularly useful for students interested in working on projects that can be added to their professional portfolio. Consult your academic advisor to determine officially how the courses will apply to your graduation requirements.
Information Sessions
Monday, Feb. 7, 5:00 - 6:30 pm
Register here

 

for the 

live Zoom link, and/or to get the post-session recording.
DATES
Departure from U.S.:
Sat., June 25, 2022
Arrival:
Sun., June 26, 2022
Mandatory Orientation:
Mon., June 27, 2022
First Day of Class:
Mon., June 27, 2022
Last Day of Class:
Fri., July 29, 2022
Departure for the U.S.
(or personal travel):
Sat., July 30, 2022
ARRIVAL INFORMATION
Do not purchase plane tickets

until the program is confirmed. All approved applicants will be notified by e-mail when the program has been confirmed by reaching minimum enrollment. 

Because of the evolving COVID-19 situation, when you do buy tickets, we strongly encourage you to purchase refundable plane tickets or flight cancellation insurance.

Consider purchasing carbon offsets for your flight through your airline.

Arrival instructions will be posted here once the program is confirmed.

The Study Abroad Office will be hosting several flight workshops to provide tips and advice on flight purchases. Check the Study Abroad Calendar for more information.

Our overseas partner requires that all students be fully vaccinated against COVID-19 in order to participate in this program. The provider will request verification during the pre-departure process. No refunds will be given for failure to comply.