Theatrical Design in Ancient and Modern Greece

Overview
FACULTY LEADER
Mark Guirguis
mguirguis@ucsd.edu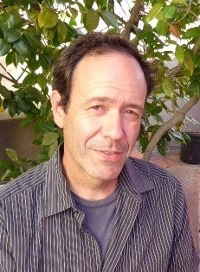 Mark is Professor and Head of Undergraduate Design in the Department of Theatre and Dance at UCSD. He trained and received his Professional Bachelors' Degree in Architecture from the Mackintosh School of Architecture, Glasgow Scotland and studied at the Architectural Association School of Architecture in London. He works professionally as a set designer for theatre and has worked for numerous professional theatre companies across the country. He is the recipient of numerous design nominations and four Ostrander Awards for excellence in set design. His travels have taken him across South America, Europe, Russia, Egypt, and to the top of Mount Kilimanjaro.
ACADEMIC FOCUS
WHY YOU SHOULD GO?
Athens is regarded as the "cradle" of western civilization where so many intellectual and artistic ideas originated. It is also a place where you can see this rich history coexisting with an exciting, dynamic, contemporary city. This course presents a unique opportunity to engage with this extraordinary place on a whole new level. This summer we will explore the inspiring city of Athens from a designers' perspective. The course will focus on production design for stage and film including a look at how visual ideas for a story are processed and interpreted. We will study a wide range of productions with an emphasis on interpretations of Classical Plays, Greek Myths and Epic Poems. A companion class will provide an introduction to the foundational skills needed for design drawing by observing and recording interior and exterior architecture featured throughout this great city.
WHO SHOULD GO?
This will be a fantastic experience for anyone interested in learning about this part of the world from a different perspective. Those with a special interest in Architecture and Design should definitely go on this pilgrimage. These two courses may satisfy fine arts requirements for Revelle, Muir, Marshall and ERC Colleges. Warren students may be able to use these courses toward 2 programs of concentration requirements or 2 area studies requirements or 2 upper-division non-contiguous requirements. Sixth College students can satisfy their art making breadth requirement, and Seventh College students can get credit for their high impact requirement. Consult your academic advisor to determine officially how the courses will apply to your graduation requirements. No prerequisite is required for TDGE 125 or TDDE 131; students will be given consent to enroll.
Information Sessions
Wednesday, Jan. 26, 5:00 - 6:30 pm
Register here

 

for the 

live Zoom link, and/or to get the post-session recording.
DATES
Departure from U.S.:
Sun., June 26, 2022
Arrival:
Mon., June 27, 2022
Mandatory Orientation:
Tues., June 28, 2022
First Day of Class:
Tues., June 28, 2022
Last Day of Class:
Fri., July 29, 2022
Departure for the U.S.
(or personal travel):
Sun., July 31, 2022
ARRIVAL INFORMATION
Do not purchase plane tickets

until the program is confirmed. All approved applicants will be notified by e-mail when the program has been confirmed by reaching minimum enrollment. 

Because of the evolving COVID-19 situation, when you do buy tickets, we strongly encourage you to purchase refundable plane tickets or flight cancellation insurance.

Consider purchasing carbon offsets for your flight through your airline.
We strongly encourage you to take a flight that arrives at Athens International Airport (ATH)

 

during daylight hours on Monday, June 27, in order to take advantage of airport pick up. There will be two airport pick up times, one in the late morning, and one in the late afternoon. It is always preferable to arrive early in the day to allow flexibility for travel delays.
The Study Abroad Office will be hosting several flight workshops to provide tips and advice on flight purchases. Check the Study Abroad Calendar for more information.

Our overseas partner requires that all students be fully vaccinated against COVID-19 in order to participate in this program. The provider will request verification during the pre-departure process. No refunds will be given for failure to comply.