Program full for summer 2023
We hope to offer this program again in a future summer.
Overview
FACULTY LEADER
Leslie R. Lewis
lrlewis@ucsd.edu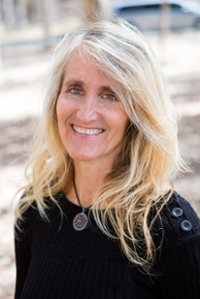 Leslie R Lewis, Ph.D, MPH, is a Continuing Lecturer in Urban Studies and Planning at UC San Diego, and the Director of Urban Health and Equity Initiatives for the Bioregional Center for Sustainability Science, Planning and Design. With a background in Anthropology and Public Health, her areas of teaching and research interest include the social and environmental determinants of health, health inequities, environmental and climate justice, activisms, sustainability and community resilience, healthy placemaking, healthy aging, homelessness, critical pedagogy, and community-based participatory action research. Dr. Lewis has been honored with eighteen awards over the past dozen years for distinguished teaching, distinction in student advising, sustainability, and fostering equity, diversity and inclusion. She is deeply invested in the intellectual and emotional growth of her students, as well as in addressing "real world" challenges and injustices across our communities. As such, she works to create opportunities for students to connect with one another, with social change agents in local communities, and with global-local projects with transformative potential at their core.
ACADEMIC FOCUS
Why you should go
You should go because this is an opportunity to do something that makes you feel alive and connected to the larger world, its people, variegated cultures, economies, and ecosystems. It is an opportunity to form lasting bonds with an award-winning faculty member and a group of passionate fellow students in the context of an unforgettable learning adventure. Bali is a fascinating island, distinctive even in Indonesia, with many layers: modern and traditional, cultural, spiritual, contemplative, and innovative, all steeped in a breathtakingly beautiful natural setting. Participants will be part of a mutually-supportive learning community, and will gain insight into social and ecological sustainability, environmental and climate justice, health, healing, life, diverse ways of knowing, and how to move through the world with curiosity, humility, integrity and compassion.
Who should go
If you care about health, the environment, culture, climate and justice, ...if you are interested in gaining perspective on yourself and humanity, ...if you love learning, laughing, thinking and growing, and you want to gain tools, inspiration and a group of co-conspirators with whom to make a positive difference in this world, you should join this program. Students from all disciplines, backgrounds and identities are invited to join us, and we welcome each student's whole, imperfect, beautiful self.
Information Sessions
Wednesday, Jan 18 at 3:00 - 4:30 pm

Register here

for the live Zoom link, and/or to get the post-session recording once available.
DATES
Departure from U.S.:
Sat., July 1, 2023
Arrival:
Sun., July 2, 2023
Mandatory Orientation:
Mon., July 3, 2023
First Day of Class:
Tues., July 4, 2023
Last Day of Class:
Fri., August 4, 2023
Departure for the U.S.
(or personal travel):
Sat., August 5, 2023
ARRIVAL INFORMATION
Do not purchase plane tickets

until the program is confirmed. All approved applicants will be notified by e-mail when the program has been confirmed by reaching minimum enrollment. 

Because of the evolving COVID-19 situation, when you do buy tickets, we strongly encourage you to purchase refundable plane tickets or flight cancellation insurance.

Consider purchasing carbon offsets for your flight through your airline.

Arrival instructions will be posted here once the program is confirmed.

The Study Abroad Office will be hosting several flight workshops to provide tips and advice on flight purchases. Check the Study Abroad Calendar for more information. 

Our overseas partner requires that all students be fully vaccinated against COVID-19 in order to participate in this program. The provider will request verification during the pre-departure process. No refunds will be given for failure to comply.