Ireland's Silicon Valley

Program cancelled for 2021
This program has been cancelled due to global COVID-19 trends and new variants. Global Seminars is proud to offer a series of
virtual programs
.
Contact globalseminar@ucsd.edu or send a VAC message to Study Abroad - Global Seminars if you are interested in changing your application to an alternate programs.
Overview
FACULTY LEADER
Mary McKay
mmckay@ucsd.edu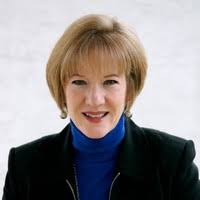 Mary McKay is a Continuing Lecturer at the Rady School of Management where her teaching interests include leadership, diverse teams, and personal ethics. She arrived at Rady in 2011 with many years of teaching and consulting experience – a combination which informs her course development and teaching style, and offers students the chance to explore academic literature in search of knowledge, understanding and best practices for their professional futures. In 2016, Dr. McKay was honored with a Distinguished Teaching Award by UCSD's Office of Diversity, Equity and Inclusion. In 2017, she was featured in the UCSD Guardian series Behind the Lectern. She recently served on the leadership team involved in the development of the new Business Psychology major at UCSD.
ACADEMIC FOCUS
WHY YOU SHOULD GO
Encompassing themes of leadership and diverse teams, this seminar was inspired by the chance to examine one of Europe's early identified tech hubs and to discover how Dublin, Ireland continues to respond to the demands and opportunities of doing business in the 21st century.
What makes Dublin special? When measured against other global cities, Dublin may remain in the shadow of London, but outranks many of its competitors for business activity, talent, competitiveness and quality of life. How Dublin remains competitive is an important story to tell, and key themes from MGT 164: Business and Organizational Leadership and MGT 18: Managing Diverse Teams (DEI) help to tell the story. When paired, these courses create an excellent lens for understanding Dublin today, and in turn, Dublin provides an exciting context for examining the topics of both courses. 
This Global Seminar has been approved to fulfill the DEI requirement.
WHO SHOULD GO?
This Global Seminar is especially ideal for those in the following programs of study:
International Studies – International Business majors
Business Psychology majors
Real Estate Development majors
Computer Science Engineering majors
Environmental Engineering majors
Mechanical Engineering majors
Rady Business minors
Rady Accounting minors
Entrepreneurship & Innovation minors
Consult your academic advisor to determine officially how the courses will apply to your graduation requirements.
Information Sessions
Register here for the Zoom link and the video of the fall quarter info session
DATES
Departure from U.S.:
Sat., July 31, 2021
Arrival:
Sun., August 1, 2021
Mandatory Orientation:
Mon., August 2, 2021
First Day of Class:
Tues., August 3, 2021
Last Day of Class:
Fri., September 3, 2021
Departure for the U.S.
(or personal travel):
Sat., September 4, 2021
ARRIVAL INFORMATION
Do not purchase plane tickets

until the program is confirmed. All approved applicants will be notified by e-mail when the program has been confirmed by reaching minimum enrollment. 

Because of the evolving COVID-19 situation, when you do buy tickets, we strongly encourage you to purchase refundable plane tickets or flight cancellation insurance.

Your flight must arrive at Dublin (DUB) on Sunday, August 1, at the time specified by your advisor, in order to take advantage of airport pick up. Students who arrive later than this time will receive instructions on how to make their way to your program housing independently. 
A one-way plane ticket from Dublin to London has been included in the program price and should not be purchased independently. However, please keep in mind that your program will end in London, not Dublin, and plan your plane ticket home/further travels after the program ends accordingly.