Overview
FACULTY LEADER
Jonathan Shurin
jshurin@ucsd.edu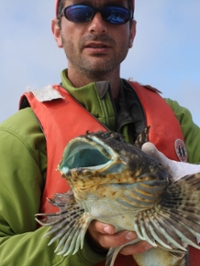 Jonathan Shurin is Professor in the Section of Ecology, Behavior and Evolution.  His research aims to uncover the working of ecosystems- Why are some green and leafy while others are barren? Why do some contain more species than one could count in a lifetime and others only a few? This work takes him to the tops of the Sierra Nevada Mountains of California, the kelp forests on the wild Pacific Coast of Canada, and the rainforest of Colombia. He is also interested in measuring the value of the services provided to society by natural systems such as clean water and productive fisheries. He believes in the transformative educational value of first-hand experience in ecosystems for students of biology and learning by systematically observing and quantifying patterns in nature.    
David Holway
dholway@ucsd.edu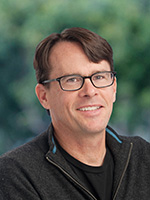 David Holway received a B.A. in zoology from UC Berkeley and a Ph.D in biology from the University of Utah. He joined the UC San Diego faculty in 2001 and has served as campus director of the UC Natural Reserve System and chair of the section of Ecology, Behavior & Evolution.
ACADEMIC FOCUS
Why you should go
The New World tropics are a monument to biodiversity.  A small patch of forest in Costa Rica may contain more kinds of trees, birds and insects than all of North America.  Our destination, Ostional, is the scene of a regular wildlife spectacle - the mass nesting when hundreds of olive ridley (Lepidochelys olivacea) sea turtles come ashore to lay eggs.  You will experience wildlife and ecosystems that only a lucky few get to see.  In addition, you will live in homes of Costa Rican families and experience their culture and hospitality.   
Who should go
Anyone fascinated with biology, diversity, ecology and the conservation of nature.
Information Sessions
Monday, Nov 14 at 3:00 - 4:30 pm
Register here

for the live Zoom link, and/or to get the post-session recording.
DATES (Tentative)
Departure from U.S.:
Sat., July 1, 2023
Arrival:
Sun., July 2, 2023
Mandatory Orientation:
Mon., July 3, 2023
First Day of Class:
Tues., July 4, 2023
Last Day of Class:
Fri., August 4, 2023
Departure for the U.S.
(or personal travel):
Sat., August 5, 2023
ARRIVAL INFORMATION
Do not purchase plane tickets

until the program is confirmed. All approved applicants will be notified by e-mail when the program has been confirmed by reaching minimum enrollment. 

Because of the evolving COVID-19 situation, when you do buy tickets, we strongly encourage you to purchase refundable plane tickets or flight cancellation insurance.

Consider purchasing carbon offsets for your flight through your airline.

Arrival instructions will be posted here once the program is confirmed.

The Study Abroad Office will be hosting several flight workshops to provide tips and advice on flight purchases. Check the Study Abroad Calendar for more information.