Overview
FACULTY LEADER
Rebecca Wells
prwells@ucsd.edu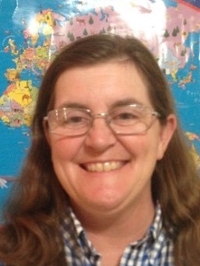 Rebecca Wells is a lecturer in Russian who has taught and supervised Russian language courses for the Russian, East European, and Eurasian Studies Program since 1989. She is enthusiastic about sharing her interest in this culturally and politically important country with students and received a distinguished Teaching Award in 2010. She has studied Russian for almost 40 years, and previously worked the the UC Eduation Abroad Program to establish their program in St. Petersburg and Moscow, including serving as Acting Director in Moscow in 1996 and 1997. Rebecca has a graduate degree in Slavic Linguistics and a special interest in Russian Language Pedagogy.
ACADEMIC FOCUS
WHY YOU SHOULD GO
The first course in this program looks at the largest indigenous group in Russia, the Buryats, and issues of race, ethnicity, and power vis a vis Russian culture. We will study both the historical and current situation, as well as the intersection with gender, sexuality, age, and class. Emphasis is on the strength of Buryat identity around Buddhism and Shamanism. Russian language instruction will be integrated according to student proficiency. The second course explores physical and biological characteristics of Lake Baikal, risks to its survival, and changes already observed in the ecosystem. It also looks into Baikal's cultural significance in arts, literature, religion, political, historical, and economic issues. As a final project, students will draw on their own research, and personal experiences with Baikal to form policy proposals and a media campaign supporting them.
WHO SHOULD GO
This program provides an excellent opportunity for students to integrate the study of Russian language and culture into the important emerging field of ethnic studies in the context of Russia and indigeneity. The ethnic studies course may fulfill upper division requirements for majors and minors in REEES and ethnic studies, arts and humanities, or social science general education requirements, and the ERC regional specialization. The environmental studies course may also fulfill upper division requirements for majors or minors in general biology, BIEB, Muir environmental studies, and the natural science general education requirement. Consult your academic advisor to determine officially how the courses will apply to your graduation requirements.
Information Sessions
Tuesday, January 21, 5-6:30 pm, Warren Lecture Hall 2110
Monday, February 3, 3-4:30 pm, Study Abroad Office Programming Space
Thursday, February 6, 5-6 pm, Study Abroad Office Conference Room
Thursday, February 20, 5-6:30 pm, Study Abroad Office Conference Room (note this location change!)
DATES
Departure from U.S.:
Sat., June 27, 2020
Arrival:
Sun., June 28, 2020
Mandatory Orientation:
Mon., June 29, 2020
First Day of Class:
Tues., June 30, 2020
Last Day of Class:
Sat., August 1, 2020
Departure for the U.S.
(or personal travel):
Sun., August 2, 2020
ARRIVAL INFORMATION
Do not purchase plane tickets until the program is confirmed. All approved applicants will be notified by e-mail when the program has been confirmed by reaching minimum enrollment. 

Arrival instructions will be posted here as soon as they are available. Students who arrive outside the pick-up window will receive instructions on how to make their way to program housing independently.

Contact STA Travel if you would like to book flights with other students on this program or take advantage of the airfare deposit program.
The Study Abroad Office will be hosting several flight workshops to provide tips and advice on flight purchases. Check the Study Abroad Calendar for more information.