Overview
FACULTY LEADER
Nancy Postero
npostero@ucsd.edu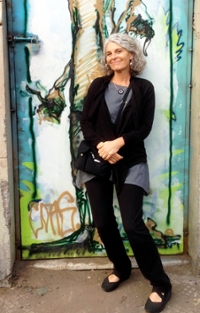 Nancy Postero is a member of the Anthropology Department and Director of the Human Rights Program at UC San Diego. Her research examines the relation between race, politics, and political economy. Prior to coming to UC San Diego in 2001, she was a criminal defense and human rights attorney and a journalist.
ACADEMIC FOCUS
WHY YOU SHOULD GO
The focus of the seminar is indigenous health. Ecuador has a vibrant population of indigenous peoples, and there are many exciting initiatives to combine their traditional health practices with Western biomedical practices. These are particularly important given the continuing inequities in health and education standards, which continue to place indigenous and rural peoples in the bottom percentiles. The program will compare urban Western medicine with rural and indigenous practices, to understand the challenges medical practitioners and local communities face.
WHO SHOULD GO
This will be a rare opportunity for students interested in global public health, international medicine, or
anthropology. We will explore community-based medicine in a variety of settings, from the
a bustling urban environment in Quito, to a small city in the tropical lowlands of Manabi province. We will also learn about intercultural and indigenous healing practices in the highlands and in the Amazon region. Consult your academic advisor to determine officially how the courses will apply to your graduation requirements.
Information Sessions
Thursday, January 23, 3:30-5 pm, Study Abroad Office Programming Space
Tuesday, February 18, 5-6:30 pm, Study Abroad Office Programming Space
DATES
Departure from U.S.:
Sat., August 1, 2020
Arrival:
Sun., August 2, 2020
Mandatory Orientation:
Mon., August 3, 2020
First Day of Class:
Tues., August 4, 2020
Last Day of Class:
Fri., September 4, 2020
Departure for the U.S.
(or personal travel):
Sat., September 5, 2020
ARRIVAL INFORMATION
Do not purchase plane tickets until the program is confirmed. All approved applicants will be notified by e-mail when the program has been confirmed by reaching minimum enrollment. 

Arrival instructions will be posted here once the program is confirmed. Students who arrive outside the pick-up window will receive instructions on how to make their way to program housing independently.

Contact STA Travel if you would like to book flights with other students on this program or take advantage of the airfare deposit program.
The Study Abroad Office will be hosting several flight workshops to provide tips and advice on flight purchases. Check the Study Abroad Calendar for more information.