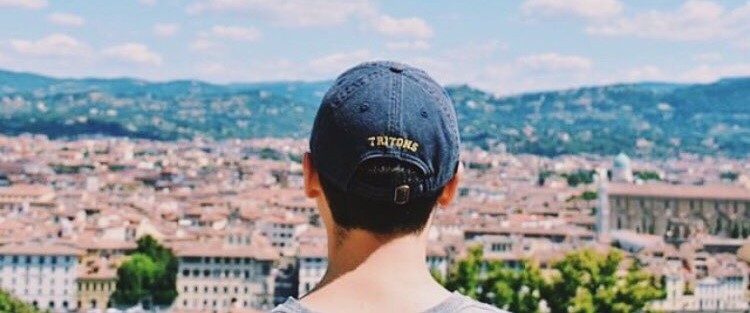 Program at maximum capacity!
Revelle in Rome has already received 28 applications for this (very popular) program. If you would still like to submit your application for the waitlist you are able to, and will be informed via VAC about the waitlist process and your spot #. 
Overview
FACULTY LEADER
William Tronzo
wtronzo@ucsd.edu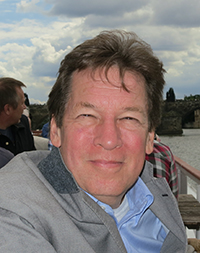 William Tronzo, Senior Teaching Professor in the Visual Arts Department at UCSD, is an art historian whose teaching and research, from the very beginning of his career, has brought him continuously to Rome, where he has logged many years in residence. He has had a long association with the American Academy in Rome, the center for artists and scholars on the Janiculum Hill right beside the American University of Rome (AUR), where the Global Seminar will hold its classes. At UCSD, he teaches a wide range of courses in the History of Art and Architecture and is Director of the Program in European Studies.
ACADEMIC FOCUS
WHY YOU SHOULD GO
We will study the revival of classical culture and values and the place of human beings in the world, as we experience Rome (and environs) and visit Florence. Rome – the eternal city and caput mundi (world capital) – will provide the backdrop for our study of the Renaissance, the Protestant Reformation, the discovery and conquest of the Americas, and the birth of scientific method.
DATES
Departure from U.S.:
Sat., June 27, 2020
Arrival:
Sun., June 28, 2020
Mandatory Orientation:
Mon., June 29, 2020
First Day of Class:
Tues., June 30, 2020
Last Day of Class:
Fri., July 31, 2020
Departure for the U.S.
(or personal travel):
Sat., August 1, 2020
ARRIVAL INFORMATION
Do not purchase plane tickets until the program is confirmed. All approved applicants will be notified by e-mail when the program has been confirmed by reaching minimum enrollment. 

We strongly encourage you to make your flight arrangements to arrive on Sunday, June 28th between the times 10am – 1pm at Rome (FCO) airport in order to utilize the program shuttle airport pick up. Please keep in mind, if you are departing from the U.S. this means you will need to depart on Sat, June 27 in order to arrive on time. Students may arrive on earlier flights and easily wait at one of the cafes at the airport, if they choose. Students arriving outside of the airport pick-up window would need to make their way to Hotel Ripa in Trastevere themselves (easiest by taxi).  
Contact STA Travel if you would like to book flights with other students on this program or take advantage of the airfare deposit program.
The Study Abroad Office will be hosting several flight workshops to provide tips and advice on flight purchases. Check the Study Abroad Calendar for more information.