Application Deadline Extended!
Apply a soon as possible. All applications must be submitted (& the
Judicial Affairs form
received) by April 15!
Overview
FACULTY LEADER
Matthew Herbst
matthewherbst@ucsd.edu
https://ucsdherbst.org/away/disability/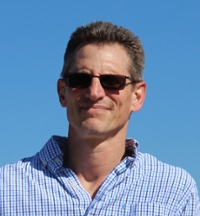 Professor Herbst is Director of the Making of the Modern World GenEd world history program at UC San Diego and affiliated faculty in History and Classical Studies and also teaches in Environmental Studies. Prof. Herbst was an inaugural faculty of the university's Global Seminars in 2008 and has led 10 undergraduate programs in Asia, Europe, and Oceania, with this 11th program upcoming in the High Sierras. Since 2012, he has also led 23 environmental humanities seminars in the deserts and mountains of California and the American Southwest.  
ACADEMIC FOCUS
MMW 14GS: Revolution, Industry, Empire

 

(

PDF) - coming soon

ENVR 150GS: Environmental Justice

 

(

PDF) - coming soon
WHY YOU SHOULD GO
This program examines the interconnections of environmental history and human rights, focusing on disability as its primary topic of inquiry.   The MMW course sets a broad, global context and the Environmental Studies class focuses closely on the American setting.   The program addresses issues of civil and human rights, development and dislocation, production and pollution, structural and cultural coercion, and diverse communal and individual responses.    This Global Seminar is a hybrid "study away" global seminar in Summer 2022, which combines remote and in-person instruction and activity. The program embeds a two-week engaged learning on-site experience with-in a five-week summer term.
WHO SHOULD GO
Participants do not need outdoor or disability experience, but do need a willingness to lodge and work together for two weeks, to participate in group activities and spend extended time in the natural world (hiking and working outside), to "get dirty" through manual activity like gardening, weeding, and other service work, and to interact closely with diverse people of all abilities.
Information Sessions
Thursday, January 20, 5 - 6:30 pm
Thursday, February 10, 3 - 4:30 pm
Register here for the live Zoom link and/or to get the post-session recording.
DATES
First Day of Class

(Virtual)

:

Mon., June 27, 2022

Group Departure from San Diego (In-Person):

Sun., July 10, 2022

Group Return to San Diego:

Sat., July 23, 2022

Last Day of Class:

Fri., July 29, 2022
ARRIVAL INFORMATION
Do not make any travel arrangements

until the program is confirmed. All approved applicants will be notified by e-mail when the program has been confirmed by reaching minimum enrollment. 

Because of the evolving COVID-19 situation, if you do need to get tickets, we strongly encourage you to purchase refundable plane tickets and/or flight cancellation insurance.

Arrival instructions will be posted here once the program is confirmed.

The Study Abroad Office will be hosting several flight workshops to provide tips and advice on flight purchases. Check the Study Abroad Calendar for more information.