Program at maximum capacity!
Wilderness and Human Values in Tokyo has already received 28 applications for this (very popular) program. If you would still like to submit your application for the waitlist you are able to, but please note we already have 10 students on the waitlist as of Nov 8, 2019. 
Overview
FACULTY LEADER
Matthew Herbst
matthewherbst@ucsd.edu
https://ucsdherbst.org/international/japan/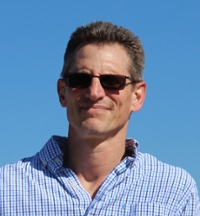 Professor Herbst is an Associate Teaching Professor at UCSD, where he is Director of the Making of the Modern World, a general education world history program, and Affiliated Faculty in the Department of History. A proponent of experiential learning, Prof. Herbst was an inaugural faculty member of the university's Global Seminars in 2008 and has led nine undergraduate world history programs in Asia (Thailand, Cambodia, Turkey), Europe (England, France, Italy, Turkey), and Oceania (New Zealand), with a tenth program (Australia) planned for 2019, as well as two service-learning programs in Turkey and one on the Navajo Reservation. Since 2012, he has also led 17 humanities seminars in the deserts and mountains of California and the Southwest. He was also a founding faculty member of the college-based First Year Experience program in 2014, designed to facilitate successful student transition to the university, and teaches in this program each fall.
ACADEMIC FOCUS
MMW 14GS: Revolution, Industry, Empire

 

(

PDF draft syllabus coming soon

)
ENVR 142GS: Wilderness & Human Values Abroad

 

(

PDF draft syllabus coming soon

)
WHY YOU SHOULD GO
With a population of 127 million (43% of the US population) settled in a mountainous nation the size of Montana (slightly smaller than the nation of France), land is truly at a premium in Japan. This program explores the inter-relationship between humans and the environment, examining notions of nature and how the inter-relationship, and ideas about it, changed from the Tokugawa period (1603-1868) through the industrializing Meiji era (1868 – 1912) down to the Fukushima Daiichi meltdown (2011). We will consider how the Japanese have interacted with land and sea and study cultural and religious conceptions of nature and how such perspectives can be a source of contestation and controversy.
Information Sessions
Wednesday, Oct 30, 5-6:30 pm, Study Abroad Programming Space
Tuesday, Nov 12, 5-6:30 pm, Study Abroad Programming Space - 

Cancelled
DATES
Departure from U.S.:
Sat., June 27, 2020
Arrival:
Sun., June 28, 2020
Mandatory Orientation:
Mon., June 29, 2020
First Day of Class:
Tues., June 30, 2020
Last Day of Class:
Fri., July 31, 2020
Departure for the U.S.
(or personal travel):
Sat., August 1, 2020
ARRIVAL INFORMATION
Do not purchase plane tickets until the program is confirmed. All approved applicants will be notified by e-mail when the program has been confirmed. 

IES Abroad will provide bus transportation from the Narita Tokyo airport (NRT) to the local IES Abroad Center for students and faculty arriving by 5pm on the arrival date, June 28 Japan Time. Students who arrive outside the pick-up window will receive instructions on how to make their way to program housing independently but still need to arrive by June 28. In addition, IES Abroad will provide group bus transportation to the Narita Toyko airport (NRT) on the departure date. Student should not book flights earlier than 11 am or later than 8 pm on the departure date unless they are planning independent travel after checking out of the housing.
Contact STA Travel if you would like to book flights with other students on this program or take advantage of the airfare deposit program.
The Study Abroad Office will be hosting several flight workshops to provide tips and advice on flight purchases. Check the Study Abroad Calendar for more information.