Program cancelled for 2021
This program has been cancelled due to global COVID-19 trends and new variants. Global Seminars is proud to offer a series of
virtual programs
.
Contact globalseminar@ucsd.edu or send a VAC message to Study Abroad - Global Seminars if you are interested in changing your application to an alternate programs.
Overview
FACULTY LEADER
Matthew Herbst
matthewherbst@ucsd.edu
https://ucsdherbst.org/environment/sierras/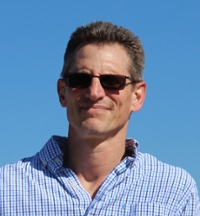 Professor Herbst is Director of the Making of the Modern World GenEd world history program at UC San Diego and affiliated faculty in History and Classical Studies and also teaches in Environmental Studies. Prof. Herbst was an inaugural faculty of the university's Global Seminars in 2008 and has led 10 undergraduate programs in Asia, Europe, and Oceania, with this 11th program upcoming in the High Sierras. Since 2012, he has also led 23 environmental humanities seminars in the deserts and mountains of California and the American Southwest.  
ACADEMIC FOCUS
MMW 14GS: Revolution, Industry, Empire

 

(

PDF) - coming soon

ENVR 142GS: Wilderness & Human Values Abroad

 

(

PDF) - coming soon
WHY YOU SHOULD GO
This summer 2021 hybrid Global Seminar sets the High Sierras in the context of environmental and world history. The program combines two courses (8 units total), one Environmental Studies course and one Making of the Modern World course: ENVR142 Wilderness and Human Values and MMW14 or MMW122 in Summer Session 1 2021 (June 28 – July 31). The classes are taught remotely, except for the onsite component from July 6 – July 20. The program includes round-trip ground transportation from UCSD with all food, lodging, and equipment included for the outdoor component in the High Sierras, including at Yosemite National Park. This is an outdoor program that focuses on engagement with the natural environment. The program explores the conservation and preservation movements, past and present exploitation of natural resources, issues of water in California and World history, climate change and fire, outdoor engagement and well-being, environmental justice and environmental racism. You do not need outdoor experience, but you do need a willingness to be entirely together in a group for two weeks, to lodge in rustic settings and in tents, to hike each day, and to participate in other outdoor activities in the high elevation setting. Additional details will be posted soon. 
DATES
| | |
| --- | --- |
| First Day of Class (Virtual): | Mon., June 28, 2021 |
| Group Departure from San Diego: | Tue, July 6, 2021 |
| Return to San Diego: | Tue, July 20, 2021 |
| Last Day of Class: | Fri., July 30, 2021 |
ARRIVAL INFORMATION
Do not make any travel arrangements

until the program is confirmed. All approved applicants will be notified by e-mail when the program has been confirmed by reaching minimum enrollment. 

Because of the evolving COVID-19 situation, when you do buy tickets, we strongly encourage you to purchase refundable plane tickets or flight cancellation insurance.

Arrival instructions will be posted here once the program is confirmed.

The Study Abroad Office will be hosting several flight workshops to provide tips and advice on flight purchases. Check the Study Abroad Calendar for more information.