(This page will be updated as new information becomes available. UCEAP also has a web page with updated information.)
Study Abroad and COVID-19
Study Abroad UC San Diego continues to be vigilant in monitoring the progression of COVID-19 worldwide. Rest assured, students' health and well-being are always our top priorities. Our goal is to help keep students and members of our campus community informed and safe during this pandemic.
We are also dedicated to helping students plan for their future study abroad goals by working closely with our partners across the UC system and beyond to provide the most updated information about future program operations. Our advisors are ready to help students plan for their future study abroad goals.
Virtual Front Desk
Monday-Thursday 9:00am-7:00pm and Fridays 9:00am-4:00pm*. Visit our Front Desk to schedule an appointment (up to 30 minutes) with an advisor or to ask a question. (*Hours subject to change.)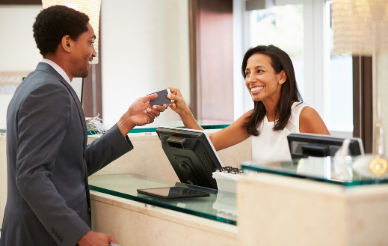 UCEAP monitors disease outbreaks worldwide 24/7 through the CDC and World Health Organization, partner universities, UC Study Centers, and host country resources. UCEAP works closely with the University of California Student Health Services and the Office of the President Risk Services. COVID-19 updates for UCEAP participants are found at:
https://uceap.universityofcalifornia.edu/coronavirus-notice
Current status (as of 8/26/20) of UCEAP programs:
All Summer and Fall, 2020 programs have been suspended.  
Spring, 2021 programs with start dates prior to 3/15/21 have been suspended.
For Winter/Spring, 2021 students whose programs have been suspended, UCEAP expects to provide a list of possible alternative programs for late spring, 2021 by the end of August.  Students will be notified directly by UCEAP about these options along with instructions about transferring their UCEAP applications.
Study Abroad UC San Diego, and campus partners and resources are here to assist you. CAPS counseling services are available for students who are experiencing stress as a result of the pandemic.
Are Global Seminars running in 2021?
Yes! We are excited to be planning a number of Global Seminars for 2021, including some study away and virtual opportunities.
I was accepted into a 2020 Global Seminar. Will I be guaranteed a spot for the same program this year?
Global Seminars have rolling deadlines and applications will continue to be reviewed in the order they are submitted. Luckily, since you are familiar with the process, you will be able to get ready to submit soon after the applications open on November 1st, 2020.
If the program is cancelled due to COVID-19, will I receive my deposit back?
Yes. Global Seminar applicants will not owe program fees and will receive a full refund of the $250 deposit if the program is cancelled for any reason.
Please note that if you withdraw from the program prior to a cancellation, you will not receive a refund of the deposit. Please see our Billing, Withdrawal, and Refund Policy page for more details.
In addition, Global Seminars is pursuing back-up options for many programs. If you opt into a back-up option, your refund will not need to be refunded. Details will be made available on program pages in late fall.
IMPORTANT! Any student wishing to participate on an Opportunities Abroad Program (OAP) during the COVID-19 health pandemic is required to read the two documents below: 
An OAP memo regarding Fall 2020 travel:
An OAP memo regarding OAP's travel notification and assumption of risk:
The Financial Aid and Scholarships Office has posted a helpful resource to help address financial aid concerns during this time.
I am planning to study abroad but am concerned about my program running. What is campus doing and when will I be notified?
Study Abroad UC San Diego, along with our program partners across the U.S. and abroad, is closely monitoring the situation. Should additional program suspensions occur, students will be notified immediately by email and updates will be made to our website: https://studyabroad.ucsd.edu.
Campus is following advice and guidelines by the local and UC system-wide Offices of Risk Management, the U.S. State Department, and the National CDC. UC San Diego is fortunate to have top infectious disease specialists also providing guidance to all these entities.
If my program is cancelled before I depart, will I be charged any fees?
If your program is cancelled pre-departure, you will not be charged any fees and any fees you may have paid will be reimbursed to you.
If my program is cancelled before I depart, what happens to the study abroad scholarship I received?
We are currently working with the organizations funding scholarships to find out if scholarships can be deferred for a future study abroad program or if you will need to reapply with preferential consideration for a future scholarship. More information will be posted here as soon as it is available.
What happens if I withdraw from my program? Will I be charged fees?
Depending upon your program, you may withdraw before the withdrawal deadline and be charged minimal fees (administrative, non-refundable deposit). If you withdraw after the program withdrawal deadline, you will be subject to paying additional fees. If your program is subsequently cancelled after you withdraw, your fees will be reimbursed to you.
UCEAP withdrawal deadline: May 1, 2020 for most Fall 2020 programs (Summer programs are cancelled); UCEAP may update Fall 2020 program information as necessary. Check with your advisor before May 1 for updated information.
Global Seminar: 2020 programs are cancelled.
OAP withdrawal deadlines: Vary by program; refer to the provider website or ask your advisor for assistance.