Find a Program
With almost endless program options, you can go anywhere and study anything!
Here at UC San Diego, there are several ways to go abroad:
More Information

You can never start researching your study abroad options too early. We suggest starting to look into going abroad at least one year before your desired departure date. Application deadlines can be as far in advance as 9 months before you actually leave, so you need to give yourself enough time to find a program and apply for it.
Here are some very general deadline dates depending on when you would like to go abroad:
Summer, Fall, Year:
deadlines in January - February
Spring:
deadlines in May - June
Again, these are very general and may not accurately describe every program. 
You can go abroad and take classes in any major AND graduate on time! Even if your major is very specific or your 4-year plan is already completely full, we can help assist you in finding a program that will have applicable courses.
Check out our Major Advising Pages (MAPS) to learn more about studying abroad in your specific major or area of interest.
Here are some charts to help you learn about the similarities and differences between the 3 main programs: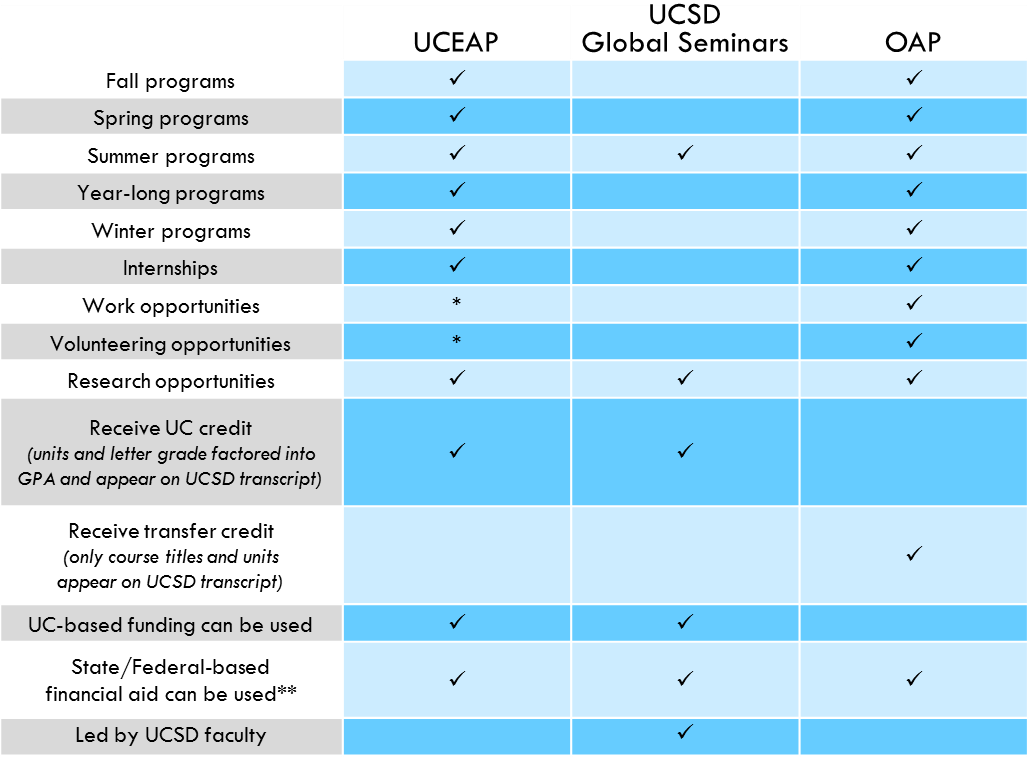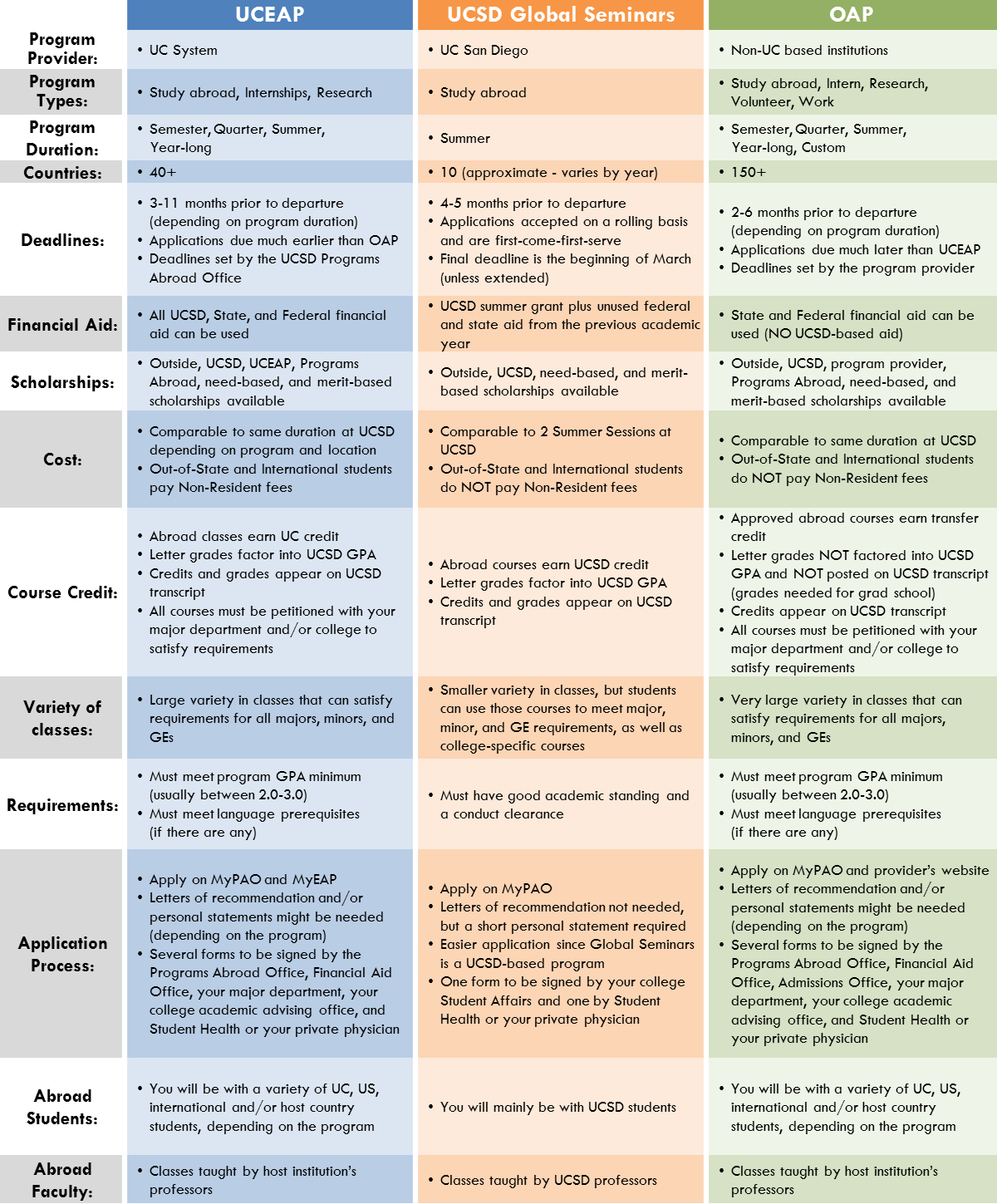 The International Students and Study Abroad information page can be found here:
International Students and Study Abroad
International students in F and J visa status are encouraged to start preparing early if they are interested in studying abroad while at UC San Diego. It is recommended that you begin researching and applying for study abroad opportunities at least one year prior to your expected study abroad start date. Click on the link above to review all steps to understanding how studying abroad may affect your status.