Global Seminar Opportunities for Faculty
Since 2008, UCSD has offered a special study abroad option, UC San Diego Global Seminars, which are 5-week summer programs (2 courses = 8 units) taught by UCSD faculty in different countries around the world. They are enriching experiences for both students and faculty, involving both in-class time and local excursions. Faculty are compensated for teaching the courses through a base salary and a benefit package (including airfare, accommodation, per diem, health insurance and other incidentals).
We particularly encourage proposals that address topics of diversity, equity, and inclusion, and those that have discipline and geographical diversification. 2020 Global Seminars were planned for Chile, Ecuador, France, Germany, Greece, Ireland, Italy, Japan, Russia, South Africa, Spain, Switzerland, and the U.K.
The deadline to submit a proposal for teaching a Global Seminar in summer 2024 is April 15, 2023. See Teach a Global Seminar below for detailed requirements. For more information about teaching a Global Seminar, please contact Jim Galvin, Director of Program Development, to discuss your course proposal.
Go Abroad 2020 Innovation Award
The Sign Language in Paris Global Seminar has been nominated as a finalist for the Go Abroad 2020 Innovation Award. This UC San Diego Global Seminar is one of five international finalists in the category of Innovation in Diversity. The Go Abroad Innovation Awards are prestigious annual awards within the field of international education. We would like to thank Professor Peggy Lott for teaching this Global Seminar and recognize all those on the Global Seminar team, the study abroad advisers, and the wider campus community who all contributed to this nomination.
Learn More About Global Seminars
Teach a Global Seminar
Find out how to apply to teach a Global Seminar
Testimonials from Global Seminar Professors

Prof. Robert Cancel, Professor Emeritus of Literature
"I've been fortunate to have terrific, organized students, who make the most of our course work, field trips and the culture of Granada. The program has been a thoroughly invigorating experience when it comes to my teaching and interactions with students inside and outside of the classroom. Our local study abroad partners have also been wonderful to work with, meeting all of our needs with grace and efficiency.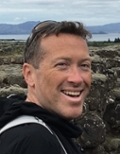 Geoffrey Cook, Ph.D., Associate Teaching Professor, Scripps Institution of Oceanography
"The Global Seminar program has been an important part of my academic career thus far. As a Teaching Professor at UCSD, I am heavily invested in undergraduate education. As a volcanologist and field-based geologist, I am thrilled by the prospect of field teaching opportunities. I am also highly enthusiastic about international education for our students. With Global Seminars, my dreams have come true! I have been fortunate to be able to offer varied and unique experiential opportunities in geology and volcanology in some of the most spectacular and beautiful places around the world. These experiences represent some of the best that I have had as an educator—teaching subjects that I love with motivated and engaged students in truly amazing and culturally-fascinating places! Moreover, students have told me that their experiences on Global Seminar programs have been life-changing and inspiring, which is reason enough for me to want to be involved.
Fittingly, the Global Seminar administration and staff are some of the finest people I have worked with in academia—professional, capable, dedicated, and utterly committed to delivering high-quality undergraduate educational experiences abroad. If there is a better kept secret at UC San Diego, I don't know what it is."

Ivan Evans, Ph.D., Provost, Eleanor Roosevelt College
The Global Seminars I recently led to South Africa and Zambia beautifully captured the spirit of practical world citizenship. The MMW courses were designed as "service" seminars, giving students the opportunity to work with and for communities in Cape Town and Livingstone, Zambia. Students rolled up their shirtsleeves, picked up nails and hammers and shovels and wood to construct beehives and plant hundreds of trees in the company of local school children and community members. Cape Town, a living legacy of British colonialism and still exuding the divisions of Apartheid, brought MMW readings to life, its glossy beauty every much as African as the quiet rhythms of Livingstone, just a few miles away from the impressive Victoria Falls. They wondered at the local compact between people and Nature that permitted elephants to bring all traffic to halt as they slowly crossed a national road to enjoy a drink in the nearby by Zambezi River. Students learned to navigate unfamiliar social contexts on their own, learning the arts of world citizenship on the go. It was wonderful to see them reflect deeply on sights and experiences that spoke volumes about Africa, MMW and themselves. ERC invites students to be of service to others and to learn by doing and "ERC Global Seminars" are an amazing way to do that.

Matthew T. Herbst, Ph.D., Director, Making of the Modern World Program, Eleanor Roosevelt College
"For me personally, there has never been a teaching experience so intensely rewarding as the GS program. The GS format breaks down traditional barriers (and their comforting shelter) between student and professor. Most beautifully, faculty become a very special person in the lives of young people who are reaching out to engage another culture and its history while navigating this in a foreign environment, language, and currency, and looking to you, not to hold their hand (they are not interested in that) but to give them the tools of understanding to use confidently for their own exploration and adventure. The program is as rewarding as it is demanding, so in that respect it needs to be approached carefully. For those who do, however, the experience will be well worth the effort for the students as much as for the faculty."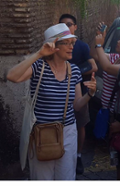 Prof. Stephanie Jed, Professor of Literature
"The UCSD Global Seminars program has afforded me the opportunity to do my best teaching. With a 28-student limit, I was able to develop a successful mentoring relationship with almost every student. Each student, in turn, was eager to work hard in this context and made special efforts to contribute to an intellectual group spirit. The Global Seminars staff provides exceptional support at UCSD and has established very positive relationships with staff onsite who support students, professor, and arrange all logistics. Teaching in Rome (Revelle in Rome), I came to trust that every effort I made (in preparations and work with students) would be rewarded many times over by the students' hard work, success, and enjoyment of learning. I have also enjoyed a continuing mentor relationship with many students at UCSD."

Prof. Dredge Kang, Assistant Professor of Anthropology
As an anthropologist, "being there" is something we value highly. The Global Seminar provided me the opportunity to teach material about Thailand in situ. This meant that students had the opportunity to see for themselves what they were reading about and allowed them to be more critical consumers of scholarly literature. They were also able to develop practical health interventions within the context of the place we were studying, so the exercise was not done in hypothetical imaginaries but grounded in the realities of local life.
Some of the students said the experience was "life changing." It was extremely rewarding to see experiences spark new ideas and life trajectories. Of course, it also gave me a better understanding of our undergraduate students. Being with students in a setting that allowed us to go to lunch together, talk about passersby, and share notes about the cool things we discovered gave me a glimpse into their perspectives while they learned that professors are people too. Honestly, it was an exhausting experience. Most teaching days, with all the constant interaction, I would just go home and collapse. But more importantly, the intimate setting of the seminars allowed us to develop relationships that endure. I'm happy when students write to me to ask for a letter of recommendation, because I have more than enough material to base it on. I'm even happier when they write just to tell me what they are doing in their lives. The global seminar was not an easy program to take on, but seeing how it motivated and changed students, especially related to my research topics, made it all worthwhile. 

Prof. Nancy Kwak, Associate Professor of History
"Global Seminars offers the truly extraordinary opportunity to teach and learn from real places. It's one thing to talk about the Nazi Party, and another to show them the Gestapo headquarters, to talk about gentrification in Seoul versus walking through the rapidly transforming neighborhoods of Gangbuk. Global Seminars also provides all the practical help you need before, during, and after your program."

Prof. Cecil Lytle, Professor Emeritus of Music
"Few lecture courses in the humanities, arts or social sciences can be properly taught solely with a domestic perspective. Teaching a UCSD Global Seminar has encouraged me to update courses materials for classes I presently teach on campus with an international context. Additionally, taking students abroad even for the short six-week summer session helps notoriously Amer-centric students foster an appreciation for a globalized community of ideas."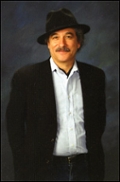 Prof. David Mares, Professor of Political Science
"I have to say they are the best courses I have taught in 27 years at UCSD."

Prof. Mary A. McKay, Continuing Lecturer for Rady School of Management 
"Friends and colleagues ask what was the best part of teaching in the UC Global Seminar Program. Hands down, it was the students. What a wonderful experience it is to connect with a small cohort of UCSD students away from the typical distractions and daily rituals of their lives, and the large class sizes we have on campus. The Global Seminar Program allowed me the chance to know and enjoy students as they explored a new culture, made new friends, and immersed themselves intellectually into courses thoughtfully designed for study abroad. The design process itself presented an opportunity to demonstrate for students, many of whom were inexperienced travelers, how to bridge from our La Jolla campus to the global world of business. Company tours and guest speakers linked back to UCSD alums who had completed and/or TA'd the on-campus version of the courses. The GS students especially loved the chance to meet former students living and working in Dublin and London who were so generous with their time, and willing to share their career stories that included the excitement of global work opportunities."

Prof. John Moore, Professor of Linguistics
"The GS program brings faculty and undergraduates together in a unique way. Classes are rigorous, but being on location makes the classes memorable, and students rise to the occasion. It is an adventure that bonds together fellow travelers: faculty connect with students in small classes and excursions, and students form lasting friendships."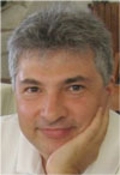 Prof. Joe Pasquale, Professor of Computer Science and Engineering

"In my 22 years at UCSD, nothing can compare to the wonderful time I had teaching my Global Seminar, Mathematical Beauty in Rome. I remain deeply affected by the students I have had, and the memorable experiences that we shared. I cannot more strongly recommend this program to other faculty."
Prof. Patrick Patterson, Associate Professor of History
"For me, teaching in the UC San Diego Global Seminars is especially satisfying because it offers the opportunity to do something we just can't do on campus, that is, to use the incredibly rich sights, experiences, and histories of the foreign location to advance the instructional aims of my courses. Having done a Global Seminar over the course of five summers since 2009, I tell my colleagues, my friends, and my students that the two cities where I've taught -- London and Berlin -- end up doing no small part of the work for me. And I mean it: over and over again, I see my students getting "hooked" on these great places, and being so drawn in by the experience of living and learning there that they want to dig deeper, to see more, to experience more -- even to read more. It's been very rewarding to see how hard they're willing to work, how seriously they take it, and how meaningful the study abroad experience is to them."

Sue Peerson, Continuing Lecturer of Urban Studies & Planning Program
"There is no better way to see how a city is shaped by history, social change, politics, and environmental factors then to give a guided walk with students on a Global Seminar. Learning the principles of urban design goes beyond the classroom. Students learn how to become keen observers to better understand the forces that shape a place. We have incredible staff at UC San Diego and partners at Bauhaus-Universität Weimar who work with us to provide an engaging learning experience. I thoroughly enjoy teaching a Global Seminar because it brings students and faculty together in impactful and memorable ways."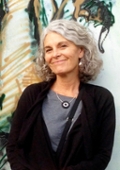 Prof. Nancy Postero, Professor of Anthropology
"Teaching the Global Seminar in India gave me the rare opportunity to bring my teaching out of the classroom into the world.  I got to work closely with a wonderful and committed group of students who were eager to challenge their own understandings and allow the new place and people they met to remake them. It was without a doubt the most meaningful teaching experience I have had at UCSD."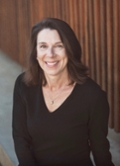 Mirle Rabinowitz-Bussell, Continuing Lecturer of Urban Studies & Planning Program
"On my Global Seminar Program at Bauhaus-Universität Weimar, I found it incredibly rewarding to see the course material come to life through the eyes of the students. I also appreciated the opportunity to spend five weeks with many students who were first-time international travelers. The Global Seminar Program is an ideal way to introduce students to the value and power of embedded, international, experiential learning. The Global Seminar Program is a gem on the UC San Diego campus, and I highly recommend it to faculty and students!"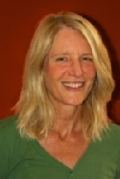 Prof. Pamela Radcliff, Professor of History
"What I most value about teaching the Global Seminar is the opportunity to be part of a "high impact" educational experience for both the students and the faculty member."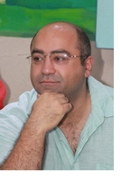 Babak Rahimi, Associate Professor of Communication, Culture and Religion
"As someone who believes study abroad is essential to education, the UCSD Global Seminar program has offered me and my students an extraordinary experience to learn about various subjects across academic disciplines. Global Seminars not only provide unique venues to teach on various subjects, but also encourage students to think beyond their lived habitat and gain knowledge about diverse localities with deep cultural and historical significance. Some of the most emotionally challenging places that I have taught through the Global Seminar program include the small village of Lidice (Czech Republic), a target for Nazi reprisal in the wake of the assassination of a high-ranking SS official, and Terezin Concentration Camp (also Czech Republic), operated by the Gestapo until 1945. To teach history at such sites, entrenched in tragedy, has been educationally as rewarding as emotionally demanding, which I believe are integral to an undergraduate experience. To teach Global Seminar is to experience true change in self-knowledge and also knowledge about others, as oneself."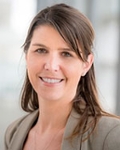 Alison Wishard Guerra, Associate Professor of Education Studies
"Teaching in Ecuador through the Global Seminar program has been a transformative experience for me as a scholar and educator, providing a profoundly impactful opportunity to situate my area of scholarship in a lived experience and to share my passion for child development, culture, and education with small groups of amazing undergraduates. It has been an incredibly rewarding experience to guide a small group of undergraduates through the living classroom of the global seminar program. Participating in the Global Seminar program has significantly impacted both my research and teaching endeavors during the academic year at UCSD. I think all students and all faculty should have the opportunity to live, study, and teach abroad at least once!"
Note: Faculty titles/ranks above are current as of the date they submitted the testimonial.
---
Teach a Global Seminar
To apply, faculty must submit a detailed program proposal, including all forms and syllabi (preferred) or course descriptions. See the Faculty Proposal Instructions (PDF) for more details about compensation, available locations, and course description guidelines. Please also review the Outreach and Recruiting Plan before submitting your Global Seminar application.
Due date: April 15, 2023
Submit your proposal in electronic form to Jim Galvin (jgalvin@ucsd.edu). Label your document as follows: (last name, GS 2024). For forms requiring a signature, scan the signed document or submit an unsigned electronic version first followed by a signed hard copy (Jim Galvin, Study Abroad, UC San Diego, mailcode 0095). For forms requiring a signature from someone else, we can also accept an email confirmation from them in lieu of the signature.
Your proposal must include the following items:
Cover letter
Both course syllabi (preferred) or course descriptions
List of excursions
Course & Faculty Information (Google Form)
College Approval Form (DOC) if you will be teaching a College core course
Your CV (required for new GS faculty only)
---
Resources for Global Seminar Faculty Leaders