Advising Services
1. First: Get Started. Follow instructions on the Get Started page.
2. Next: Research programs and attend information sessions. Information Sessions (and recordings) may be offered for the country/discipline/program that you are interested in. See our 'Get Started' information session schedule and Advisor recordings.
3. Questions? Here are easy ways to connect with us and we are here to help!

-Study Abroad Front Desk: Student assistants can assist you virtually or in person.
-Drop-In Advising: 10 to 15 minute advising sessions.
-Virtual Advising Center (VAC): Great for quick, simple or follow-up questions!
-Appointments: Visit our Front Desk to learn the process for scheduling an appointment.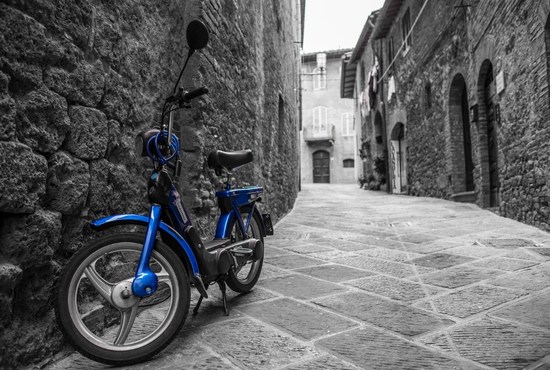 Virtual Drop-In Advising
The Study Abroad Office has weekly drop-in availability. 10-15 minute advising sessions. (You must sign in at least 15 minutes before the end of the advising period.) Use the "Meet with Advisor" tab of the Virtual Advising Center to sign in. VAC Instructions. You will then be prompted to choose a reason for your visit.
Our Winter Quarter 2023 hours are as follows:
Mondays 1- 3 PM
Thursdays 1- 3 PM
Fridays 10 - 11:30 AM
*Sign-in closes 15 minutes prior to drop-in advising end time.
Advising Resources
Compare Study Abroad Programs
Advising Resources: UCEAP Specific Information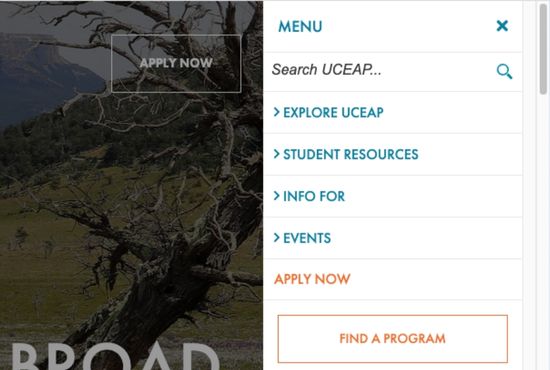 Navigating UCEAP's Website - A Tutorial
Watch this great video tutorial to learn how to navigate UCEAP's website.
TABLE OF CONTENTS
Looking for programs: 0:00-3:02 / Search by region, field of study, or experience type: 0:09-0:54 / How to run a program search: 0:54-3:02 / Navigating program details: 3:03-6:46 / General program info, dates, eligibility: 3:03-3:42 / Academics: 3:42-5:00 / Housing, Cost, Support: 5:00-5:55 / How to apply, Acceptance, Deadlines: 5:55-6:46 / Contact UCEAP advisors: 6:46-7:35
Advising Resources: Student Specific Populations
Engineering Students
An advising resource guide to help engineering students study abroad.
Transfer Students
Transfer and Reentry students CAN study abroad! Be well organized. Plan early. Make it happen!