About Us
MISSION
Study Abroad UC San Diego is committed to making global academic and co-curricular experiences accessible to our diverse student population.
VISION
To provide high impact and high quality experiences abroad that will have lifelong and meaningful academic, personal, and career benefits to UC San Diego students.
Core Values· Inclusive Excellence· Academic Excellence· Health and Safety· Empowerment· Innovation· Community Engagement· Data-Driven
Strategic Goals 2020-2024:
Advising
Inspire and enable student success through comprehensive and inclusive advising that helps students achieve their academic, career, and personal goals through opportunities abroad.
Financial Access
Advance financial access to study abroad by removing barriers and developing impactful partnerships with campus stakeholders to facilitate global opportunities for all students regardless of financial need.
Partnership
Build and nurture a coalition of partners to generate awareness of global opportunities and support students through the entire process of studying abroad.
Safety and Well-being
Create and implement cutting edge risk management practices to promote the safety and well-being of all students and faculty participating in our study abroad programs. 
Program Development
Collaborate with faculty to develop innovative and accessible global programs that create unique, high-impact learning environments for faculty and students.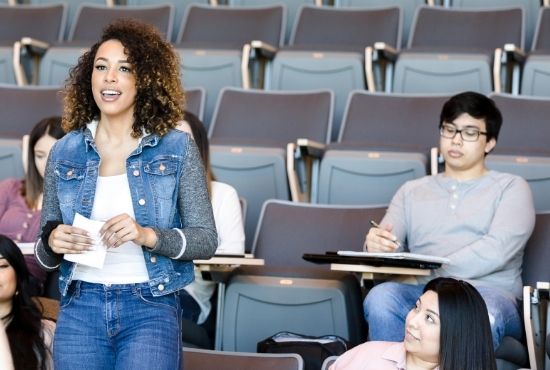 Request a Speaker
Invite Study Abroad to be a part of your next event or class! Whether it is presenting an overview of Study Abroad (First Steps) or tabling at your orientation or fair, Study Abroad looks forward to working with your students!