Welcome to BlackAbroad
Uplifting Black voices through travel narratives and providing resources, writing, and inspiration for Black Tritons venturing abroad.
Be Bold. Be You. Be BlackAbroad.
Students, faculty, staff, and alum of the Black UC San Diego community have been around the world. Study Abroad UC San Diego would like to celebrate Black Tritons Abroad and share in some of their stories.
We thank them for adding their voice to the following narratives!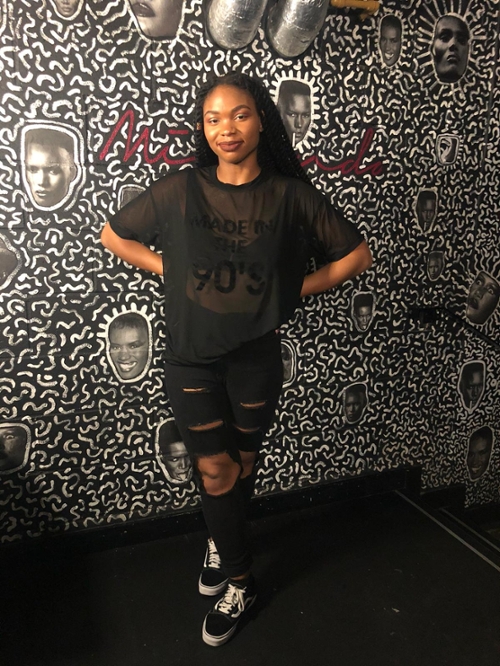 "During my time abroad in London one of my favorite places to visit was the Ace Hotel in Shoreditch. People from all over world visit this hotel whether it's for a good study spot or one of the exciting events they put on. I met some of the most amazing people here and was able learn their story while expanding my understanding of the world around me. This trip was the beginning of my travel journey and I'm so excited for my future trips around the world."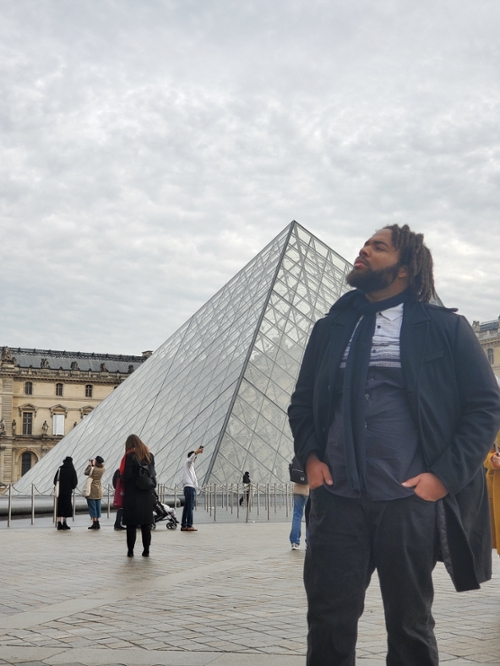 "In high school, I decided to take French even though most of my peers took Spanish. Only a few classes in, I knew that one of my life goals would be to visit Paris one day and I accomplished it before I turned 24. Going was a spur of the moment decision, we found a website with a great deal and within a matter of moments, I had 6 months to prepare for my first trip out of the country. Visiting Paris for a week and being immersed in the French culture was like a dream — I knew enough French to feel like much more than just a tourist which made for an unforgettable experience. I visited during Christmas time and had an opportunity to see the city dressed in Christmas lights, and spent most nights (and euros) at the Christmas Markets engaging with local vendors. Also visiting museums and art galleries that I only read about in school books and saw in movies was such a fulfilling experience. Just three months after coming back is when I began to work from home due to COVID which is really a testament to the importance of seizing the moment!"
"I recently competed on a Netflix singing competition show called 'Sing On!' We filmed the show in London. Here is a video of me and my castmates fooling around in Slough (East London) before heading to Nandos for a bite."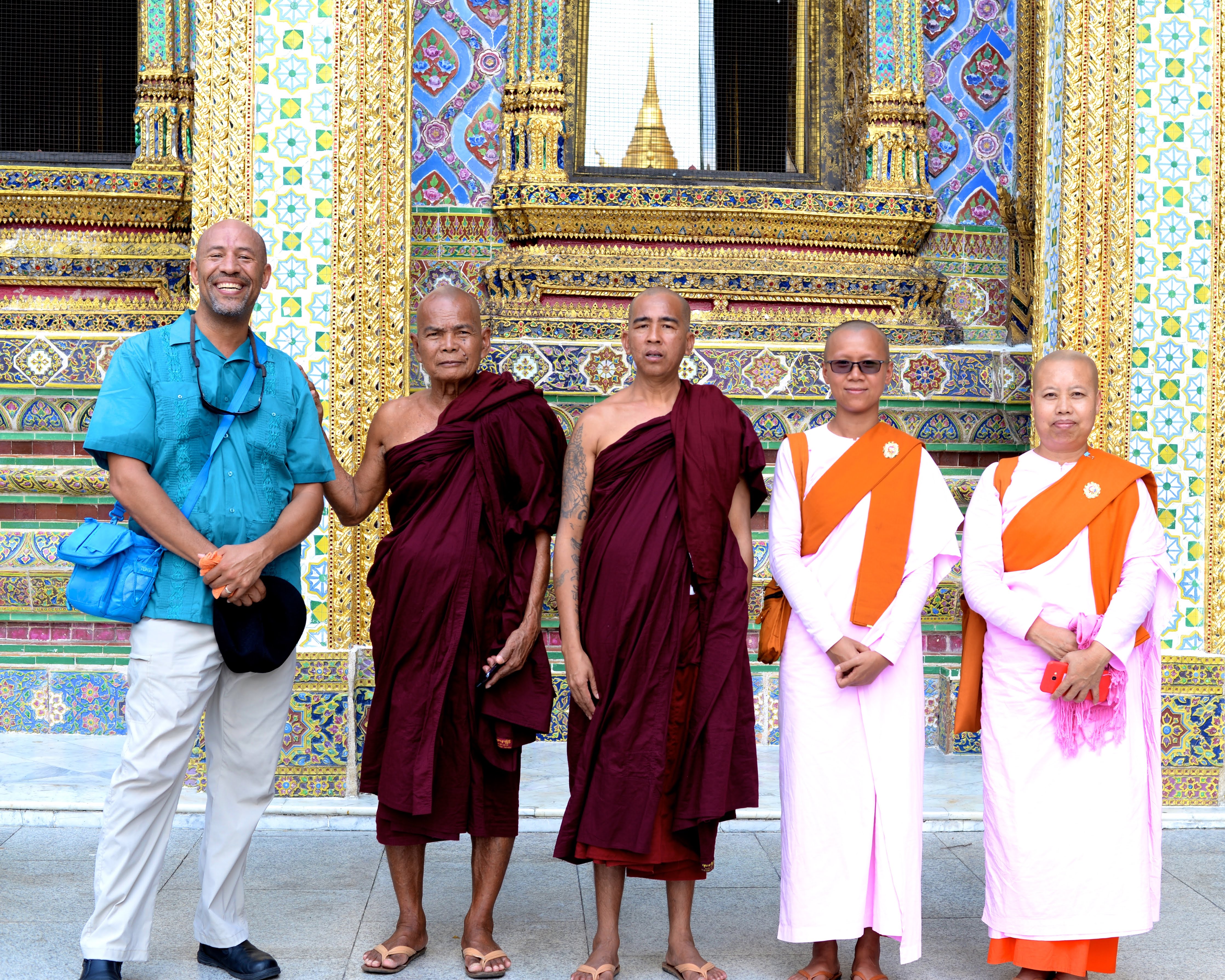 "In 2019 I traveled to Thailand for the first time, and while in Bangkok I had the opportunity to visit the Grand Palace. It was a swelteringly hot sunny day as I wandered the grounds, taking in all of the amazing colors, statues, and architecture. There were large crowds of both locals and tourists walking around, and at one point I passed a group of monks who asked me to take their picture. I obliged, handed back their camera, and then started to walk away. But one of the monks grabbed my arm and signaled that they wanted me in their picture too. I agreed, and of course had to take a picture with my camera as well. It was an unusual and fun exchange where I got to share a moment with a bunch of really cool monks!"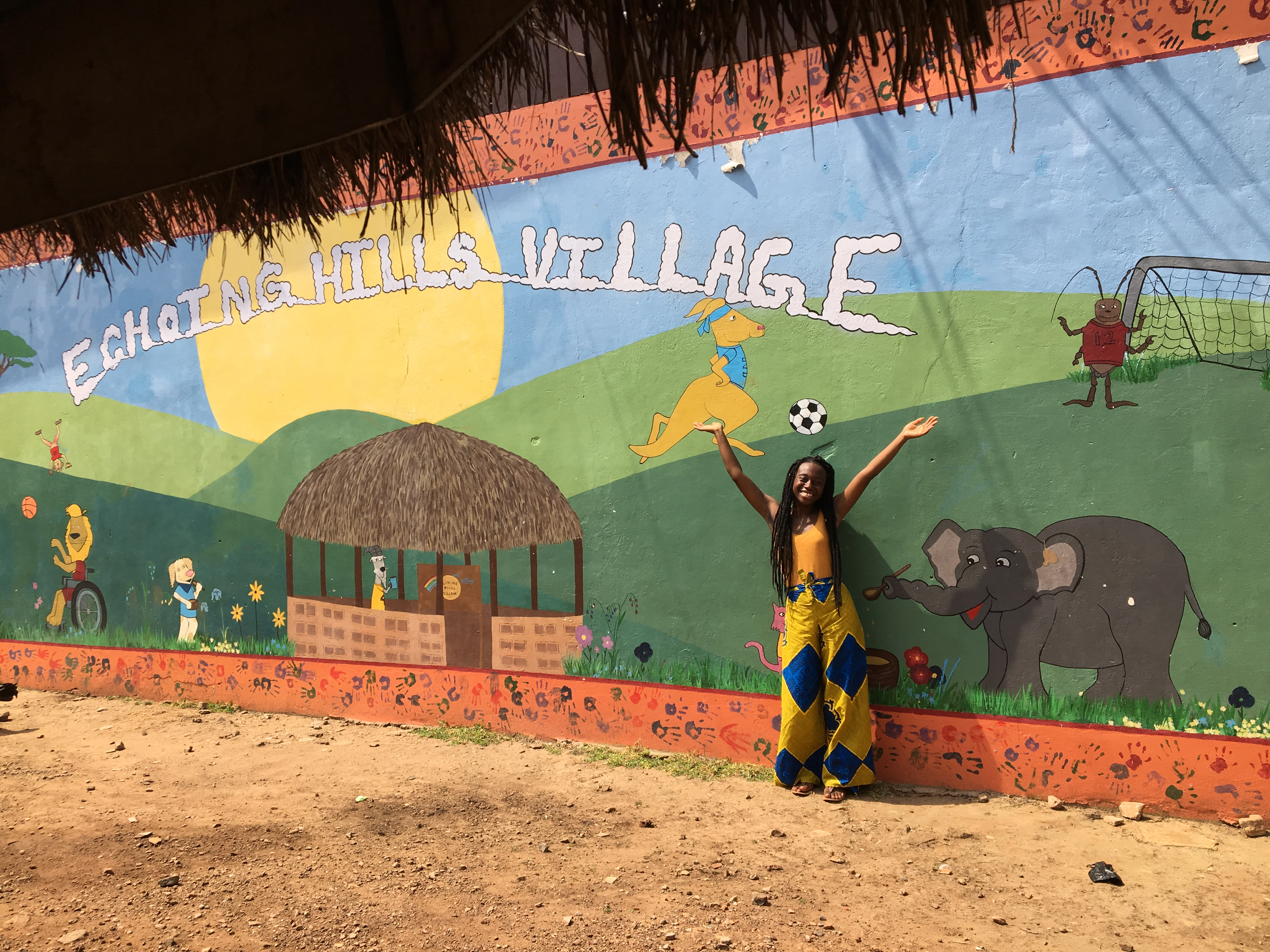 The richness of Ghanaian culture, the positive spirits of the local people, and constantly being surrounded by melanated individuals were salient aspects of Ghana that were so refreshing to me. In Ghana, I had the wonderful opportunity to become a student volunteer and conduct an action-based research project at Echoing Hills Village, a faith-based non-profit organization ensuring that people with various disabilities can live independent and purposeful lives through pursuing education, learning daily living skills, etc. My research project centered on understanding the stigma of disability in Ghana and the work that Echoing Hills does to debunk this stigma through its philosophy, programs, and community culture. I participated in a wide range of activities from teaching children English and math lessons to organizing a dance competition with the residents. Throughout my volunteering and research, my understanding of people with disabilities was greatly enhanced, especially in regards to the Ghanaian society I was immersed in. One of my favorite things about the people in the community of EHV was that they called me "Auntie" Irene. Not only did I feel honored, but this title mirrors how Ghanaian folks call an elder "Auntie" or "Uncle" as a sign of respect and appreciation.
Living While Black, In Japan
Check out this short documentary about several African-Americans living in Japan.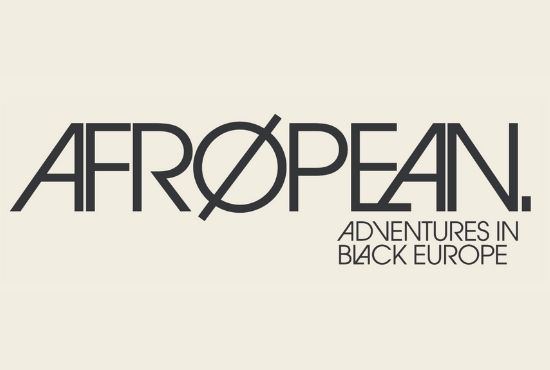 Afropean
Digital journal exploring 'the social, cultural and aesthetic interplay of black and European cultures.'
Indigo: In Search of the Color That Seduced the World by Catherine E. McKinley

Black Girl in Paris

by Shay Youngblood

Queenie

by Candice Carty-Williams

Ghana Must Go

by Taiye Selasi

From Scratch

by Tembi Locke

Dear Haiti, Love Alaine

by Malika and Maritza Moulite

Royal Holiday

by Jasmine Guillory

Americanah

by Chimamanda Ngozi Adichie

All God's Children Need Traveling Shoes

, Maya Angelou

Due North: A Collection of Travel Observations, Reflections andSnapshots Across Colors, Cultures and Continents

by Lola Akinmade Akerström 

Richard Wright's Travel Writings: New Reflections

by Virginia Whatley Smith

Kinky Gazpacho

by Lori L. Tharp

Go Girl! The Black Woman's Book of Travel and Adventure

by Elaine Lee

Paris Noir: African Americans in the City of Light

by Tyler Stovall

James Baldwin's Turkish Decade: Erotics of Exile

by Magdalena J. Zabrowska

Studying Abroad for Black Women (Diary of a Traveling Black Woman: A Guide to International Travel)

by Adriana Smith 

South Africa: A Quick Guide to Cape Town & Jo'burg (Diary of a Traveling Black Woman: A Guide to International Travel)

by Kishema Malik

Solo Travel: Try It At Least Once (Diary of a Traveling Black Woman: A Guide to International Travel) [Print Replica]

by Marilene Shane 

Iceland: Nature, Nurture & Adventure (Diary of a Traveling Black Woman: A Guide to International Travel) [Print Replica]

by Danielle Desir

Trinidad: ...More Than Just Carnival (Diary of a Traveling Black Woman)

by Nadine C. Duncan

Jamaica: Likkle, but Tallawah! (Diary of a Traveling Black Woman: A Guide to International Travel)

by Shadeyka Warren

Morocco: Land of the Setting Sun (Diary of a Traveling Black Woman: A Guide to International Travel)

by Satarra Johnson-Kidd

Dubai, Abu Dhabi & the 5 Other Emirates You Didn't Know About: Diary of a Traveling Black Woman: A Guide to International Travel

by Nadine Duncan

In Motion: The African-American Migration Experience

by Howard Dodson and Sylviane A. Diouf

ABC Travel Greenbook: Connecting the African Diaspora Globally

by Martinique Lewis

Traveling While Black: What it's like to travel the world independently as a black person

by Roobens Fils

She Explores: Stories of Life-Changing Adventures on the Road and in the Wild (Solo Travel Guides, Travel Essays, Women Hiking Books)

by Gale Straub

Senegal Abroad: Linguistic Borders, Racial Formations, and Diasporic Imaginaries (Africa and the Diaspora: History, Politics, Culture)

by Maya Angela Smith

Mapping Diaspora: African American Roots Tourism in Brazil

by Patricia de Santana Pinho

Vintage Postcards from the African World: In the Dignity of Their Work and the Joy of Their Play (Atlantic Migrations and the African Diaspora)

by Jessica B. Harris

He Called Me Tin: (A Memoir) Inspiring spiritual & racial awakenings around the world as a resilient woman of color & scientist

by Dr. Adrienne T. Hunter

The Black Traveler's Guide To Incheon, South Kore

a by The Blerd Explorer'

Cultural Genocide in the Black and African Studies Curriculum

by Yosef A.A. ben-jochannan

Blooming Abroad: The Black Girl's Journal-Guide-Memoir for Traveling and Living in Foreign Lands

by Nneka Osueke 

Going Global: The Life Changing Experiences of 10 Courageous Black Men

by Jason D. Etheridge M.Ed. (Author), Tyree Simmons Ed.S (Author), John David Lewis (Author), Xavier J. Woods Ed.S. (Author), Heath Bailey (Author), William Ruffin (Author), Jeremy G. Johnson M.Ed. (Author), Albert M. Carter M.Ed. (Author), Demetrius Davis M.Ed. (Author), Justin A. Etheridge (Author)

Lives of Great Men: Living and Loving as an African Gay Man

by Chike Frankie Edozien

She Called Me Woman: Nigeria's Queer Women Speak

by Azeenarh Mohamme

A Stranger in the Village

by Farah J. Griffin
Being Me Abroad | Natural Hair Care
IES Abroad staff share their natural hair routines while abroad.