A Guide to Study Abroad for Engineering Students
Should you study abroad in engineering… or focus on General Education (G.E.) requirements?
Engineering: There are engineering students who want a study abroad experience that focuses on engineering, or that can offer engineering coursework.
Gen. Eds: There are other engineering students who would rather take General Education (GE) requirements abroad and keep the engineering work back at UCSD.
Both: And there are still others who look to do a mixture of engineering and GEs.
How will you study abroad?
Tip: Want to study abroad sooner - and in summer while taking G.E.'s? Consider UC San Diego's Global Seminars - a great option for engineering students who want to satisfy G.E.s and other UCSD-specific requirements (like the DEI requirement). Open to students as early as the summer after their first year.
When is the best time for engineering students to study abroad?
Summer: Summer is the most popular time for engineering students to study abroad. The upside to summer = it will not interfere with engineering course planning during the year. The downside = summer tends to be shorter in duration and options may be more limited for engineering-focused programs.
Fall: A Fall program option is second to summer in popularity. That's because many universities around the world work on the semester system, meaning that usually Fall Semester = end of our summer + Fall Quarter. Spring Semester = Winter Quarter + Spring Quarter. While there are exceptions to this rule, Fall usually means being away one quarter while Spring covers two.
Mid-Point: Many engineering students study abroad during their third (Junior) year, though others may go as early as their first summer or during their second year, and as late as their final Quarter or Summer.
FOMO: Many Seniors in engineering may find it harder to choose between study abroad and the prospect of a paid internship back home, so try to plan your timing early enough to maximize all of your opportunities!
What courses should engineering students take abroad?
Technical electives: Students wanting to study abroad in Engineering may wish to seek courses that can satisfy their Electives (Technical, Breadth, etc.). These may be a bit easier to find, and allow for students to potentially study an engineering concept/course unique to the study abroad location. Provide course descriptions: courses must have enough detail to allow for your engineering advisor to properly assess.
Major-specific courses: Students also seek out specific courses, which may require a greater degree of flexibility when it comes to location choice. Provide course descriptions: courses must have enough detail to allow for your engineering advisor to properly assess.
General Education and other courses: Students may choose to take courses for their GEs, or their second major, a minor, etc. Provide course descriptions: courses must have enough detail to allow for your College advisor, 2nd major advisor, minor advisor, etc. to properly assess.
Courses in English*: When researching courses, make sure that they are taught in English... *Unless of course you are looking to study abroad in another language!
Get advised: Always be sure to discuss courses you intend to take abroad with your engineering advisor!
How to search for engineering courses
Search By Department or College (link below): Look up programs that were previously attended by students in your engineering major. (Note: some of the listed programs may not be engineering-focused programs, but rather G.E.-focused programs that engineering students took abroad.)
Campus Credit Database (link below): UCEAP's database of courses taken by UCSD students participating on UCEAP, and how those courses have been applied back to UC San Diego's academic departments and colleges. 
UCEAP Course Catalog: (link below): UCEAP's database of courses taken by all UC students participating on UCEAP. 
Use the UCEAP Academics Tab: To find ALL available courses on any UCEAP program, check out the Academics Tab. On UCEAP's website, each program is listed with a series of tabs. The Academics tab contains important credit and course information, including links to all available courses, often found through the host partner's university website.
Jacobs Engineering study abroad pages
BioEng Majors: Bioengineering Study Abroad page.
CSE Majors: CSE Study Abroad page (including list of previous courses).
ECE Majors: ECE Study Abroad page (including list of previous courses).
MAE Majors: MAE Study Abroad Page (including list of previous courses).
Nano Majors: NanoEngineering Study Abroad page.
Preparing for your Jacobs Engineering advising appointment 
Your engineering advisors at Jacobs School of Engineering must approve any engineering coursework that you take abroad. (Your College's advisors must approve any General Education courses you take abroad.) To prepare for your advising appointment with your engineering advisor, be sure to do the following:
Start with Study Abroad. Go over First Steps, meet with a Study Abroad advisor to discuss your interests, etc. Once you find your potential program, and have researched and collected some possible courses to take, you will be ready to approach your engineering advisors for discussion.

Provide your engineering advisor with a list of engineering courses that you propose to take abroad, accompanied with detailed descriptions of the courses' content (e.g. a syllabus or detailed course description). Try to include a few extra course options as back-ups.

Make sure all course details are in English, if possible. 
Maintain regular communication with your advisors in case any changes to your courses come up. If necessary, you can communicate via the VAC even while you are abroad. 
If necessary, your advisors should also discuss with you any alterations that you may need to make to your academic plans, including rearranging course schedules to accommodate your study abroad.

UCEAP engineering-focused programs
Type of credits earned on UCEAP: UC credit. 
UC-based financial aid may apply.
UCEAP is the most popular study abroad program for engineering students at UC San Diego. Here are some suggestions of UCEAP Engineering-friendly programs: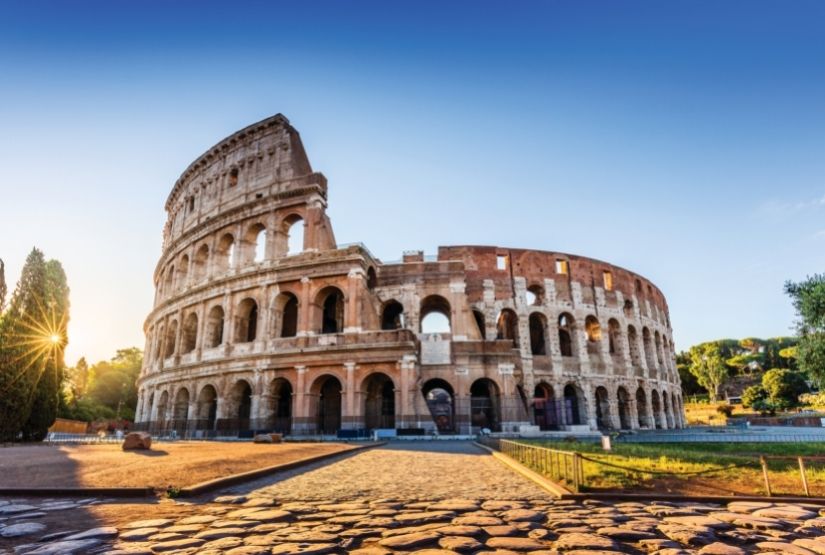 UCEAP Summer Engineering
UCEAP has some great options for Summer: Programs in Engineering, open to Sophomores+, and taught in English!
Engineering and UCEAP: What do students need to know?
Earn UC Credit: UCEAP is a part of the UC system. UC credit is awarded and course grades are calculated into your GPA.
Secure course approval: While UCEAP awards UC credit automatically, you must still gain approval from your engineering department and college for any UCEAP courses to count for major or GE requirements.
Utilize financial aid & scholarships: UC-based financial aid may be applied towards UCEAP, and UCEAP offers scholarships targeting STEM students.
Meet eligibility requirements: For most engineering-focused programs, the eligibility requirements typically involve class level and GPA. (Note: Requirements vary by program.) Some programs carry a language requirement, though most engineering-focused programs tend to be in English.
Confirm program dates: Take note of when the program begins and when it ends, and ensure that it does not overlap with any of your other commitments.
Use the Academics tab: On each UCEAP program page, you can find out how many courses you will need to take, how many credits you will earn, where you can find links to courses, etc. via the Academics tab.
Apply by the deadline: Click here for deadline information. If a deadline has passed, reach out to Study Abroad to see if a late application might be possible.
UCEAP Research opportunities: UCEAP offers hands-on research and lab experiences. Note: some of these programs are very popular and may have limited space. For more information on UCEAP Research opportunities: Click here.
UCEAP's Frequently Asked Questions: All of your UCEAP questions answered via our UCEAP FAQ page.
Review UCEAP's complete lists of engineering programs. Use the filters to narrow your search:
UCEAP Engineering in Asia
Yonsei University
Seoul's prestigious private research university. A very popular program among UCSD Tritons.
Research in Japan
Engineering and Science at Tohoku. STEM Research in Osaka. STEM Research in Tokyo. Your opportunity to engage in engineering research in Japan!
STEM Research in Singapore
A high-level STEM internship at Singapore University of Technology and Design (SUTD). Focus on Singapore's innovative entrepreneurship atmosphere.
UCEAP Engineering in Asia
Hong Kong University of Science and Technology
The HKUST experience offers quality engineering coursework in English. Engineering majors will find value in HKUST's interdisciplinary programs offering coursework across disciplines and departments.
National Taiwan University
National Taiwan University (NTU) is a leading research center and Taiwan's top university. Offering a wide range of subjects, with engineering departments having strong course offerings in English.
UCEAP Engineering in Europe
Lund University
Excellent Engineering course options. Courses taught in English. Access to Copenhagen and the rest of Europe. A blend of modern style and ancient heritage.
English Universities
Several U.K. universities to choose from. Excellent Engineering options. A full British immersion experience.
Irish Universities
Several Irish universities to choose from. Excellent Engineering options. A full Irish immersion experience.
UCEAP Engineering in Europe
Carlos III University of Madrid
A unique bilingual experience at Carlos III University of Madrid. English course offerings in the areas of Engineering.
University of Bordeaux
Take Engineering and French at a beautiful university in the heart of southern Europe. The languages of instruction are English and French. French language study is required.
Imperial College London
YEARLONG PROGRAM. Imperial College is a world-renowned STEM institution. Open only to Engineering, Computer Science, and Earth Science majors. Must study abroad for a year.
UCEAP Engineering in Oceania
University of Melbourne
An excellent Australian university in Melbourne offering courses in engineering. Attend courses with Australian students in an immersive experience down under.
University of Canterbury
University of Canterbury has strong programs in STEM areas, such computer science and civil engineering. It's wide range of courses makes it ideal for any major, especially if you are interested in science.
Engineering-focused programs from other UC campuses
Type of credit earned on another UC campus program: UC credit
Here is an example of an engineering-focused program from UC Davis: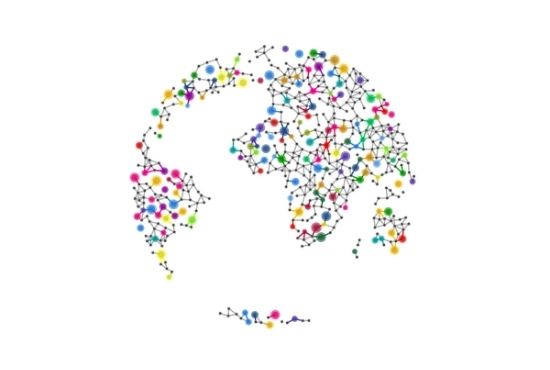 UC Davis Summer Engineering Internships
Spend the summer as an engineering or computer science intern. Placements are in large and small companies in a variety of both computer science and engineering fields. Program through UC Davis.
Engineering-focused programs from non-UC based providers (OAP)
Type of credit earned on OAP (non-UC) programs: Transfer credit
OAP courses may be applied toward your academic requirements just like UCEAP, except that courses will come in as transfer credit and sit on a seperate transcript.
OAP offers a wide choice of options and price points, and 
OAP programs can be more affordable for Out-of-State tuition-paying students compared to potential non-resident fees that UC-based programs may sometimes charge.
Start your search with these study abroad providers offering engineering options: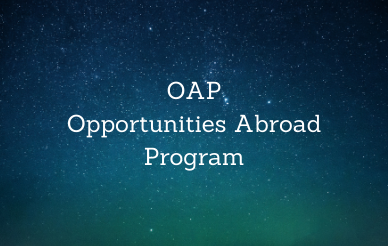 OAP: Opportunities Abroad Program
Non-UC based programs. Earn Transfer units to apply toward your academic requirements. Wide choice of options and price points.
Engineering-focused programs with Global Exchange
Global Exchange courses may fulfill major department and college requirements, and
 course credits count as transfer credits so they do not affect students' GPA. 
At École Polytechnique (EP), undergraduate STEM students have the opportunity to study at one of Europe's premier universities for science and technology.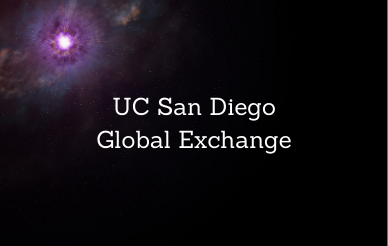 Global Exchange
UC San Diego's bilateral partnership programs. Pay UC San Diego fees while studying abroad at a foreign institution.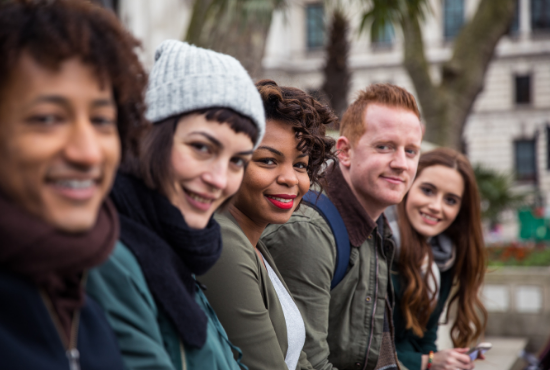 Study Abroad in Engineering Webinar
An IDEA Center WISE Session. How to Study Abroad as an Engineering Student at UC San Diego.