Overview
FACULTY LEADER
Alison Wishard Guerra
awishard@ucsd.edu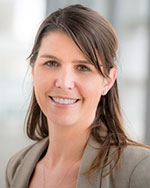 Alison Wishard Guerra joined the UCSD Education Studies faculty in 2005 after completing a Ph.D. and MA at UCLA and her B.A. at UC Santa Cruz in Latin American Studies and Psychology. She teaches courses on early childhood development and education, cognitive development, culture and developmental theory, quantitative research methodology, dissertation writing seminar, and research on curriculum design. Her research interests include cultural practices and development, educational equity, story telling, pretend play, attachment relationships, family immigration experiences, and parenting practices.
Wishard Guerra developed a passion for Latin American culture when she studied abroad for the first time in high school and has lived, studied, and traveled in 12 countries in Latin America. It was during these experiences abroad that she became fascinated with the intersection of culture, language, and child development. She enjoys working with immigrant families in the United States as they learn to raise their children in a cultural community very different from their own.
Alison's current research project integrates teaching, research, and service, working closely with a team of undergraduate research assistants in The Mi Clase Mágica Preschool Project. She enjoys working closely with undergraduates students in applied settings, developing new opportunities to support young children's language and school readiness skills.
ACADEMIC FOCUS
WHY YOU SHOULD GO
Quito, Ecuador is an ideal international location to study first hand the intersection of language, culture, and learning. Quito is a major urban city with visible and tangible influences from old world Europe, Indigenous cultures and peoples, and modern industrialized nations. There are various ethnic and cultural communities living together in Quito and around all of Ecuador, allowing many opportunities to experience diverse cultures and languages in one region. Given this mix of linguistic, cultural and socio-historical practices, the city of Quito provides an excellent opportunity for students to observe and participate in diverse cultural communities with diverse practices related to child rearing, language use, and teaching and learning.
We spend the summer investigating the cultural nature of child development, specifically looking at cognitive development and the intersection of language, culture and schools. We will visit various sites within Quito to investigate historical and cultural influences on contemporary learning theories, conduct naturalistic observations of children and families and write ethnographic field notes of our experiences within Quito and on the two excursions outside of Quito. Students will arrive back to UCSD with a deep understanding of both basic theories of development and learning and first hand understanding of how development is itself a cultural process.
The ability to speak Spanish is not necessary—a passion to learn about culture, child development, and education is! Students can also use this program toward the campus-wide diversity, equity, and inclusion requirement.
Information Sessions
In person! Wednesday, Feb. 22, 5:30 - 7:00 pm
Education Studies Department, Social Sciences Public Engagement Building 0519

Come learn about a new scholarship for education sciences majors. Free pizza provided.

Register here for the Feb. 22 information session or to get the recording of the previous Zoom information session.
DATES
Departure from U.S.:
Sat., July 1, 2023
Arrival:
Sun., July 2, 2023
Mandatory Orientation:
Mon., July 3, 2023
First Day of Class:
Tues., July 4, 2023
Last Day of Class:
Fri., August 4, 2023
Departure for the U.S.
(or personal travel):
Sat., August 5, 2023
ARRIVAL INFORMATION
Do not purchase plane tickets

until the program is confirmed. All approved applicants will be notified by e-mail when the program has been confirmed by reaching minimum enrollment. 

Because of the evolving COVID-19 situation, when you do buy tickets, we strongly encourage you to purchase refundable plane tickets or flight cancellation insurance.

Consider purchasing carbon offsets for your flight through your airline.

In order for our local partner to meet you at the airport, your flight must arrive at Quito International Airport (UIO) during the arrival window specified during the pre-departure process. Students who arrive outside the pick-up window will receive instructions on how to make their way to program housing independently.

The Study Abroad Office will be hosting several flight workshops to provide tips and advice on flight purchases. Check the Study Abroad Calendar for more information.

Our overseas partner requires that all students be fully vaccinated against COVID-19 in order to participate in this program. The provider will request verification during the pre-departure process. No refunds will be given for failure to comply.