Designing Programs for Sexual Health

Overview
FACULTY LEADER
Dredge Kang
dredgekang@ucsd.edu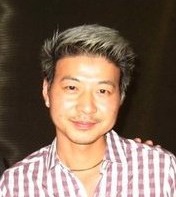 Dredge Kang is Assistant Professor of Anthropology and Affiliated Faculty in the Global Health Program, Critical Gender Studies, Ethnic Studies, and Transnational Korean Studies at UCSD. He is an anthropologist who specializes in gender/sexuality and medical anthropology in Thailand and Southeast/East Asia. His research focuses on beauty and love as they intersect with race, class, gender, sexuality, globalization, and structural violence in body modification and interracial relationships. Dr. Kang has also worked extensively in HIV prevention, testing, care, treatment, community organizing, organizational capacity building, and research at numerous community organizations in the US and Thailand and at UCSF. He is an excellent cook and more than happy to share dining recommendations in Bangkok.
ACADEMIC FOCUS
Why you should go
Sexual Health in Bangkok focuses on efforts to prevent and treat HIV/AIDS among sexually diverse populations in Bangkok. We will begin by examining broader issues around gender, sexuality, and power in Thailand. How many genders are there in Thailand? How is sexuality shaped by ethnicity, religion, class, and other factors? What are the effects of imperialism, militarism, and globalization in the Thai sexual economy? We then focus on the relationship between HIV/AIDS and key affected populations such as female sex workers, gay men, and trans women. In particular, we focus on the role of social inequality in the spread of HIV/AIDS. We will consider how unique the Thai situation is and how appropriate it is to use Thailand as a global model for HIV prevention.
This is a hands-on seminar and we will use the location to its fullest extent. Bangkok is one of the most exciting cities in the world and a great place to people watch. During the course, we will practice field observations with various populations and visit several organizations at the forefront of the fight against HIV/AIDS in Thailand. Assignments will culminate in grant proposals. Along the way, we will visit the "AIDS temple" in Lop Buri, see a fabulous "ladyboy" cabaret in Pattaya, and eat delicious Thai food at places like Condoms and Cabbages. Students will experience "Amazing Thailand.
Who should go
This course is ideal for students who are interested in the intersection of gender/sexuality and global health from a socio-cultural perspective. The course fulfills requirements for numerous majors (anthropology, global health, public health, critical gender studies) and is designed for students who want "on the ground" experience with practical applications.
Information Sessions
Thursday, January 26, 5:00 to 6:30 pm
Register here

 

for the 

live Zoom link and/or to get the post-session recording.
DATES
Departure from U.S.:
Sat., July 1, 2023
Arrival:
Sun., July 2, 2023
Mandatory Orientation:
Mon., July 3, 2023
First Day of Class:
Mon., July 3, 2023
Last Day of Class:
Fri., August 4, 2023
Departure for the U.S.
(or personal travel):
Sat., August 5, 2023
ARRIVAL INFORMATION
Do not purchase plane tickets

until the program is confirmed. All approved applicants will be notified by e-mail when the program has been confirmed by reaching minimum enrollment. 

Because of the evolving COVID-19 situation, when you do buy tickets, we strongly encourage you to purchase refundable plane tickets or flight cancellation insurance.

Consider purchasing carbon offsets for your flight through your airline.

In order for our local partner to meet you at the airport, your flight must arrive during a specified pick-up window

. Students who arrive outside the pick-up window will receive instructions on how to make their way to program housing independently.
The Study Abroad Office will be hosting several flight workshops to provide tips and advice on flight purchases. Check the Study Abroad Calendar for more information.

Our overseas partner requires that all students be fully vaccinated against COVID-19 in order to participate in this program. The provider will request verification during the pre-departure process. No refunds will be given for failure to comply.