Overview
FACULTY LEADER
David Borgo
dborgo@ucsd.edu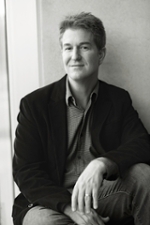 David Borgo is a saxophonist, ethnomusicologist and Professor of Music at UC San Diego. He teaches in the Integrative Studies and Jazz and Music of the African Diaspora programs. Throughout his career, David has integrated his creative work with scholarly research focused on the social, cultural, historical and cognitive dimensions of music-making. His book, Sync or Swarm: Improvising Music in a Complex Age, won the Alan P. Merriam Prize in 2006 from the Society for Ethnomusicology, and as a saxophonist he took First Place in the John Coltrane International Competition in 1994. Over the years, David has released ten CDs and one DVD of original music, and he has performed in Europe, Asia, Africa, and North, Central, and South America. "Borgo has the history of the music down pat," writes Frank Rubolino for allaboutjazz. "He touches on the past, teases with the future, but mainly speaks in the present tense."
ACADEMIC FOCUS
WHY YOU SHOULD GO
Paris (the home of revolutions in dress, politics, food, and wine) was the first country outside of the United States to embrace and promote American jazz in the 20th century. The Negro military bands serving abroad during World War I returned to Paris to create a "Second Harlem" in the Montmartre District.
We spend the summer following in their footsteps to understand how Jazz developed and why it was so enthusiastically received by the Parisians in the 1920s. In addition to historical lectures, films, and live music in class, we will capture the flavor of the period with excursions to the nightclubs, restaurants, concert venues, and cafes owned and frequented by these African American pioneers abroad.
The ability to speak French or read music is not necessary—a passion to learn about American jazz in Paris is required!
WHO SHOULD GO?
In addition to providing a thought-provoking perspective into American history and French culture, the two courses offered on this program may satisfy a multitude of UC San Diego graduation requirements. 
Music 8GS may be able to be used to satisfy the fine arts requirement in ERC, Marshall, Muir, and Revelle Colleges. 

Music 150GS may satisfy your college upper-division "significant writing" requirement and counts toward the music major or minor. It is has also previously been approved for the Sixth College Practicum.

Both courses are pre-approved for the campus-wide Diversity, Equity, and Inclusion requirement.
Consult your academic advisor to determine officially how the courses will apply to your graduation requirements.
DATES
Departure from U.S.:
Sat., June 26, 2021
Arrival:
Sun., June 27, 2021
Mandatory Orientation:
Mon., June 28, 2021
First Day of Class:
Tues., June 29, 2021
Last Day of Class:
Fri., July 30, 2021
Departure for the U.S.
(or personal travel):
Sat., July 31, 2021
ARRIVAL INFORMATION
Do not purchase plane tickets

until the program is confirmed. All approved applicants will be notified by e-mail when the program has been confirmed by reaching minimum enrollment. 

Because of the evolving COVID-19 situation, when you do buy tickets, we strongly encourage you to purchase refundable plane tickets or flight cancellation insurance.

We strongly encourage you to make your flight arrangements to arrive during the window of time specified in order to utilize the program shuttle airport pick up.  Please make sure your flight arrives between the times of 6:00 am and 5:00 pm on June 27 at the Paris (Airport Code CDG) airport. If your plane itinerary arrives after 5:00 pm, you will NOT be able to check in to the housing (besides rare cases of flight delays for plane itineraries listing flights arriving before 5:00 pm).
The Study Abroad Office will be hosting several flight workshops to provide tips and advice on flight purchases. Check the Study Abroad Calendar for more information.